steeped with a great purpose
Cause Coffee
Every great cup, steeped with great purpose.
We have raised nearly $600,000 and counting…
For us, coffee is more than just a drink - it's a tool for change. We bring people together and spark positive change with our Cause coffees, and we're honored to work with partners who share our commitment to making a difference in the world. We invite you to join us in this mission - one cup of coffee at a time.
Featured Cause
Point Cabrillo Lightkeepers Blend
These coffees, from light roast to dark and decaf, benefit the Point Cabrillo Lightkeepers Association. First illuminated in 1909, the lighthouse was built to cover the gap between lighthouses spread far apart along California's west coast. The lighthouse stands just North of the village of Mendocino. Point Cabrillo's English built Fresnel lens is a magnificent example of 1820's technology, and it shines from the top the lighthouse to this day.
The Point Cabrillo Lightkeepers Association manages, protects, restores, interprets, and maintains the historic structures and gardens, as well as providing a popular educational program for children. The area surrounding the lighthouse is now a California State Park.
$3 rebate on every package sold online for the protection of historic landsites!
Learn more at www.pointcabrillo.org
Learn more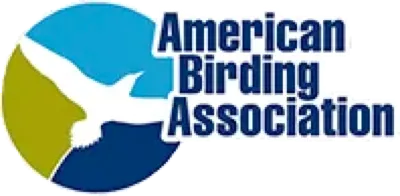 We proudly partner with the ABA to support habitat protection, education and advocacy for migratory birds, which depend on shade-grown coffee farms around the world. These coffees have been grown on small farms certified Bird-Friendly by the Smithsonian Migratory Bird Center, the gold standard for shade-grown, organic coffees.
Learn More
Learn More
The American Wild Horse Campaign is an organization dedicated to preserving the heritage of wild horses in America. We send 10% of each purchase to support the health and freedom of these majestic creatures.
Learn More
Learn More

These coffees benefit the Baby Rhino Rescue and help the largest rhino orphan sanctuary in South Africa provide essential physical, nutritional and emotional support of baby rhinos left behind in the wake of rampant poaching.
Learn More
Dark Roast, Nutty, Sweet Caramel With Chocolate
Baby Rhino Rescue - Dark Roast
$18.50
Select Options
Learn More

Created by Thanksgiving Coffee Company, Bee Bold Alliance is a network of conservationists and citizen scientists, gardeners and farmers, activists, artists, tribal leaders, and educators who support pollinators, and those working to ensure their survival and well-being.
Learn More
Learn More

In an inequitable world, there exists a deep and compelling humanitarian need to assist those whose lives remain threatened by disease, poverty, or disaster.
20% of sales from Humanitarian Grounds Coffee are donated to Direct Relief, an organization with a mission to improve the health and lives of people affected by poverty or emergencies in all 50 states and over 80 countries.
Learn More
Dark Roast, Bold, Sweet, Nutty, Chocolate, Caramel
Humanitarian Grounds - Dark Roast
$18.50
Select Options
Learn More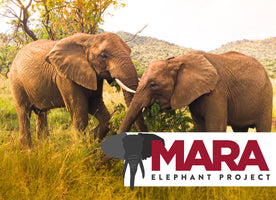 Mara Elephant Project (MEP, est. 2011) protects elephants and their habitats across the Greater Mara Ecosystem in Kenya, one of the last wildlife refuges on Earth. When poaching emerged as a threat, MEP and Kenya Wildlife Service took action to successfully combat it.
Learn more
Learn more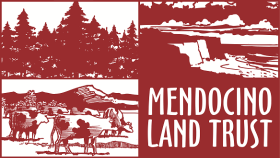 Fog Dodger coffees pay tribute to the beautiful forests, waterways, open spaces and trails of our company's "home".
With your purchase of our Fog Dodger Coffees, you're helping to conserve and protect the natural life of our beautiful Mendocino County for current and future generations.
Learn More
Learn More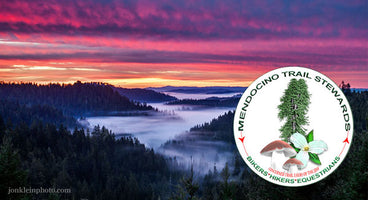 Save the Redwoods
The Mendocino Trail Stewards are working to create a visionary model demonstration forest on the Northern California Coast, the Mendocino Coast Redwood Forest Reserve, 20,000 acres of second growth coast redwood forest, preserved in perpetuity for the demonstration of how humans and nature can partner to: Fight Climate Change, Restore Degraded Ecosystems, Promote Spiritual & Mental Health, and Support Sustainable Economies
learn more
Dark Roast, Bold and Sweet, Nutty, Chocolate, Caramel
Redwood Forest Reserve - Dark Roast
$18.50
Select Options
Decaf Medium Roast, Big, Bold, Sweet Fruit
Redwood Forest Reserve - Decaf Blend
$19.00
Select Options
learn more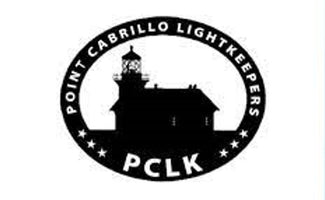 Built in 1909, this beautiful gem of the Mendocino Coast protected wayward ships for generations. Its light still shines and the surrounding historical structures and gardens provide unique and lasting delight. Help us preserve her grandeur for current and future generations.
learn more
Medium Roast, Big and Bold, Sweet and Fruity
Lightkeepers Blend - Medium Roast
$18.50
Select Options
Dark Roast, Bold and Sweet, Nutty, Chocolate, Caramel
Lightkeepers - Dark Roast
$18.50
Select Options
learn more