San Francisco Coffee Festival 2023

Once again, we participated in this year's San Francisco Coffee Festival at Fort Mason on the shores of the San Francisco Bay. This incredible event nearly doubled in size to just over 10,000 attendees over 2 days. We served about 6000 samples and had a phenomenal response.
Two Happy Participants from SF Coffee Festival 2023
The total immersion of a French press develops a depth of flavor with which a pour over just can't compete.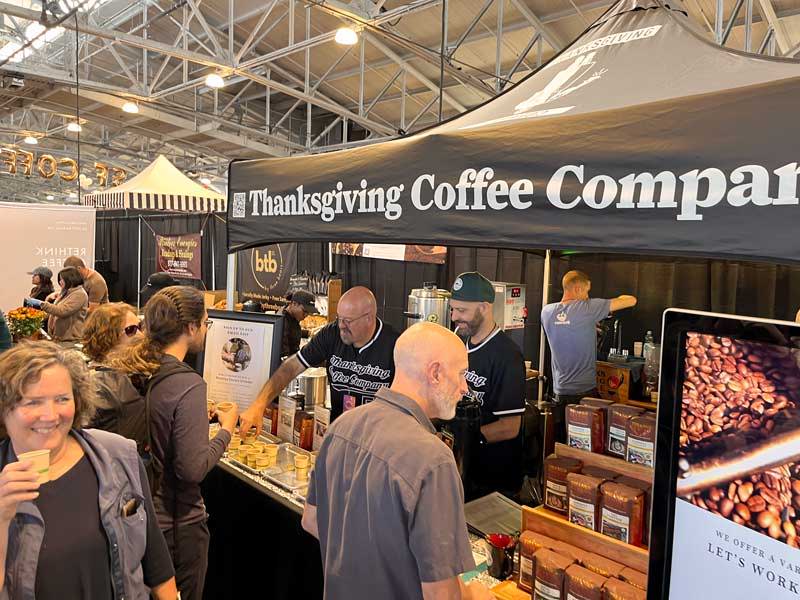 Joe Seta putting out samples with CEO Jonah Katzeff . Josh Long brewing the coffee in back.
We chose to serve coffees in a variety of roast spectrums: two of our Lights Roasts: Ethiopian Natural process, and Ethiopian washed process; a Guatemalan Dark roast, The Upsetter espresso, and our Royal Decaf coffees (see links below). Except for the espresso and a batch of cold brew Ethiopian natural, we brewed everything else via French Press which made us compete very well against our competitors who were making their coffee in pour overs. Our preference is the ESPRO French Press with its multiple filter layers. The total immersion of a French press develops a depth of flavor with which a pour over just can't compete. We got great feedback on all our coffees – even the Decaf because we were the only presenter that offered one… and ours tastes as full-flavored as any other coffee.
left to right: Josh Long, Jennifer Brown, Jonah Katzeff, Nathan Niel
Our festival team included our CEO, Jonah, our cofounder Paul, Josh Long (Roaster), Nathan Nies (barista/Sales Representative), Jennifer Brown (Office Manager) and me. Our stylized baseball jerseys were Jennifer's idea and boy did they make our team look good. The jersey colors worked very well with our branded canopy and really helped make a cohesive statement visually.
We participate in this annual public event to help expand our brand presence in the Bay Area where we are represented but not nearly to the extent as many of the local competitors. It is very safe to say that a lot more of the Bay Area is now familiar with our name, our story, and the flavor of our coffee after this wonderful event.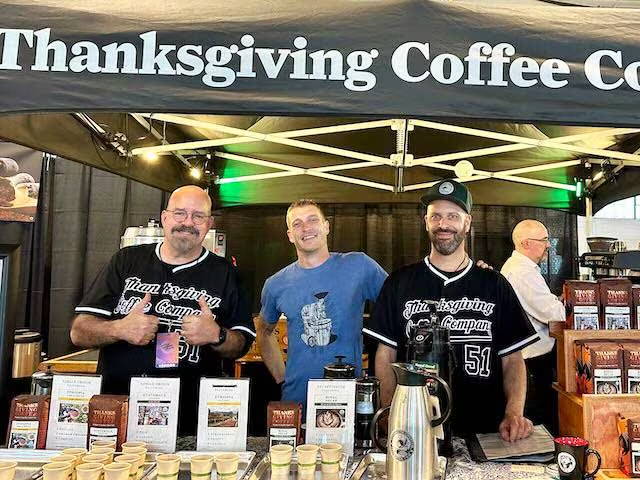 left to right: Joe Seta, Josh Long, Jonah Katzeff, Nathan Nies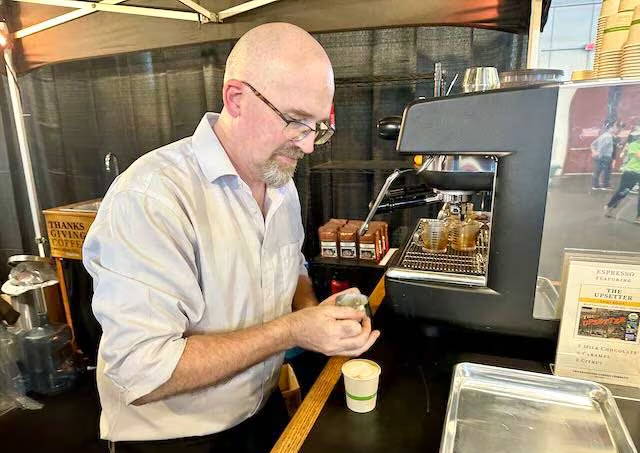 Nathan Nies pulling one of the many many espresso shots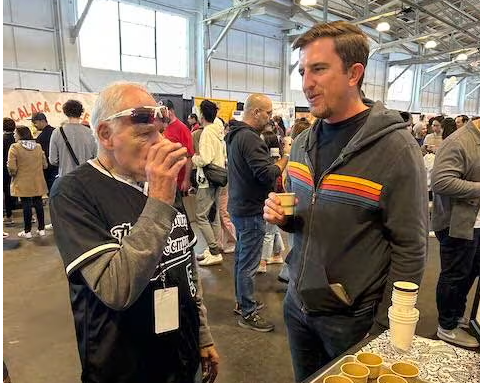 left to right: Paul Katzeff, SF Coffee Participant
Try the coffees we servered at the SF Coffee Fest!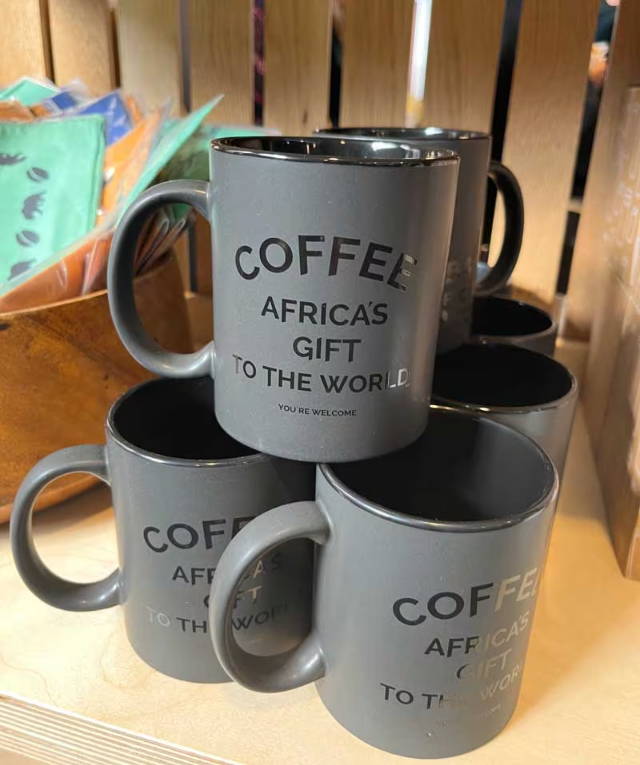 Cups at SF Coffee Fest: "Coffee - Africa's Gift to the World - You're Welcome"