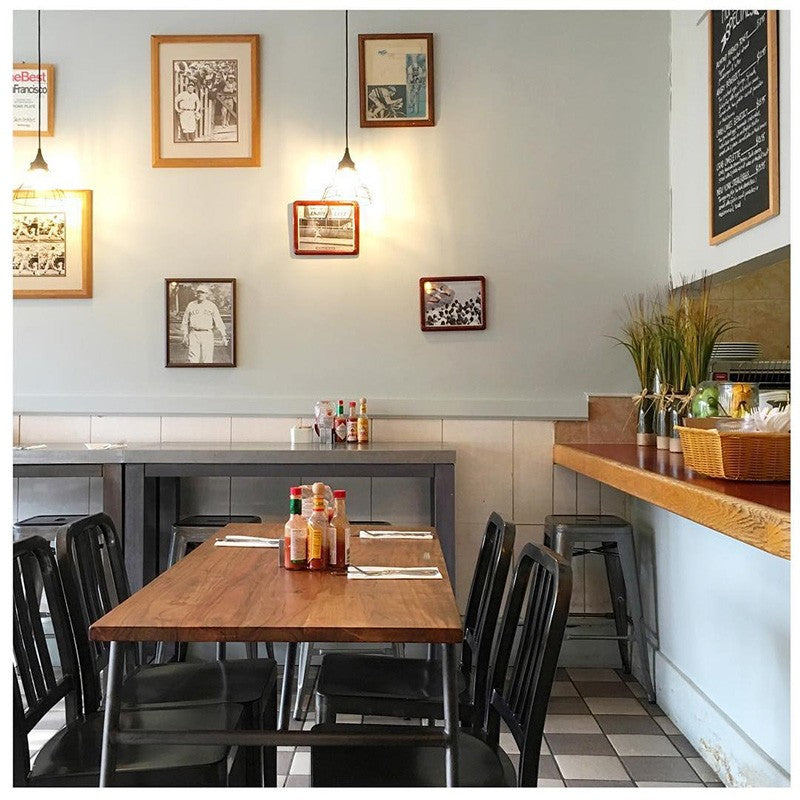 Our Blog
Home Plate San Francisco has Moved
Thanksgiving Coffee Staff
Home Plate San Francisco has Moved


Just a mile away from San Francisco's crookedest street is a classic old-school diner on Lombard that has graced the city of San Francisco for over thirty years. Home Plate in San Francisco has long been the breakfast choice of Bay Area locals, and they have now grown into a new location.
Thankfully, they haven't moved far. This homage to the baseball years of old has shifted their location to a block west on Lombard Street, into a larger space. With the added area, they're almost doubling their sitting area, and will be able to accommodate many more visitors for breakfast and lunch.
Coffee at Home Plate San Francisco
Thanksgiving Coffee has been Home Plate's coffee provider since the very beginning, and they're one of our favorite accounts to visit in the city. The coffee at Home Plate also received an upgrade during the move; a new brewer was just installed, and we had took some time to train their new in-house barista on espresso drinks, as well.
The Bay Area continues to offer some of the best food in the country, and we are so happy to provide coffee for the leading breakfast spots.
Home Plate San Francisco is open now in their new location:
2150 Lombard St
San Francisco, CA 94123