Learn how to make perfect drip coffee.
By Roastmaster, Jacob Long


Some things to keep in mind before brewing:
Different roast colors brew best at different grinds. The best way to ensure your grind is correct is to have us grind it for you. We calibrate our grinds regularly to bring the best out of each roast color. If you are fresh-grinding your own drip coffee, talk to us about how to get the best results from your grinder.
We recommend using 2 heaping tablespoons of coffee grounds per 8 oz. of water.
For best taste, pre-ground coffee should not sit for longer than one week. Purchase whole beans and grind fresh at home.
If you are storing your coffee in the refrigerator, be sure to take out enough for each pot and let it warm to room temperature before brewing. Avoid repeatedly taking the coffee package out of the fridge for brewing, as this allows water to condense on the coffee, which will make it go stale more quickly. In addition, using cold grounds to brew coffee will affect brew temperature and not allow the water to make the correct extraction.
Before starting the brew cycle, ensure the spray head (underside of brew basket) and surrounding areas are clean by wiping them with a clean rag. (Tip: dirty spray heads are a common reason for poor-tasting coffee, and accumulated coffee will eventually affect how the spray head functions)
Although it's tempting to "sneak a cup" before brew cycle is finished, doing so will result in unbalanced flavors. Not what you want in your morning cup.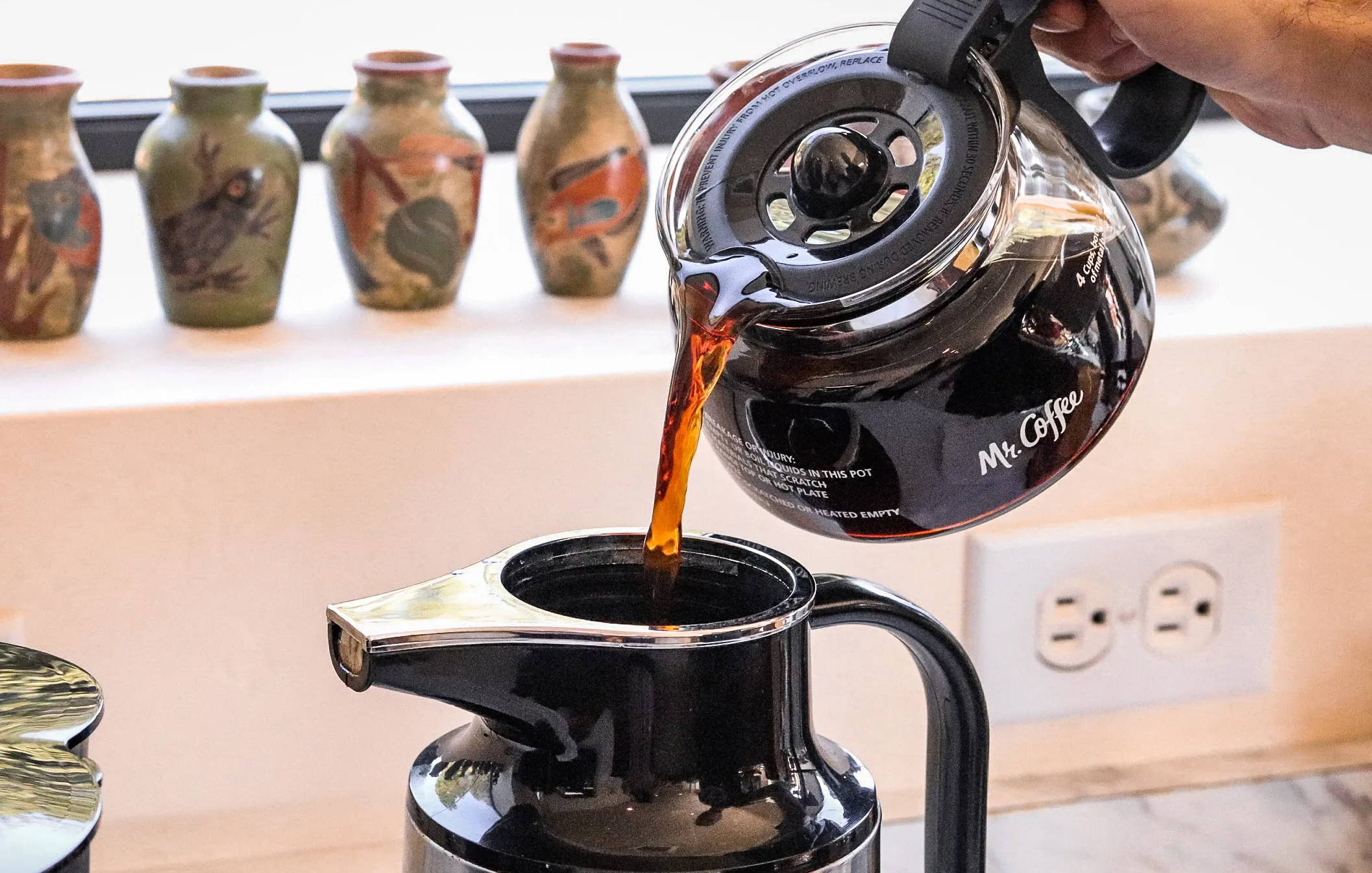 ---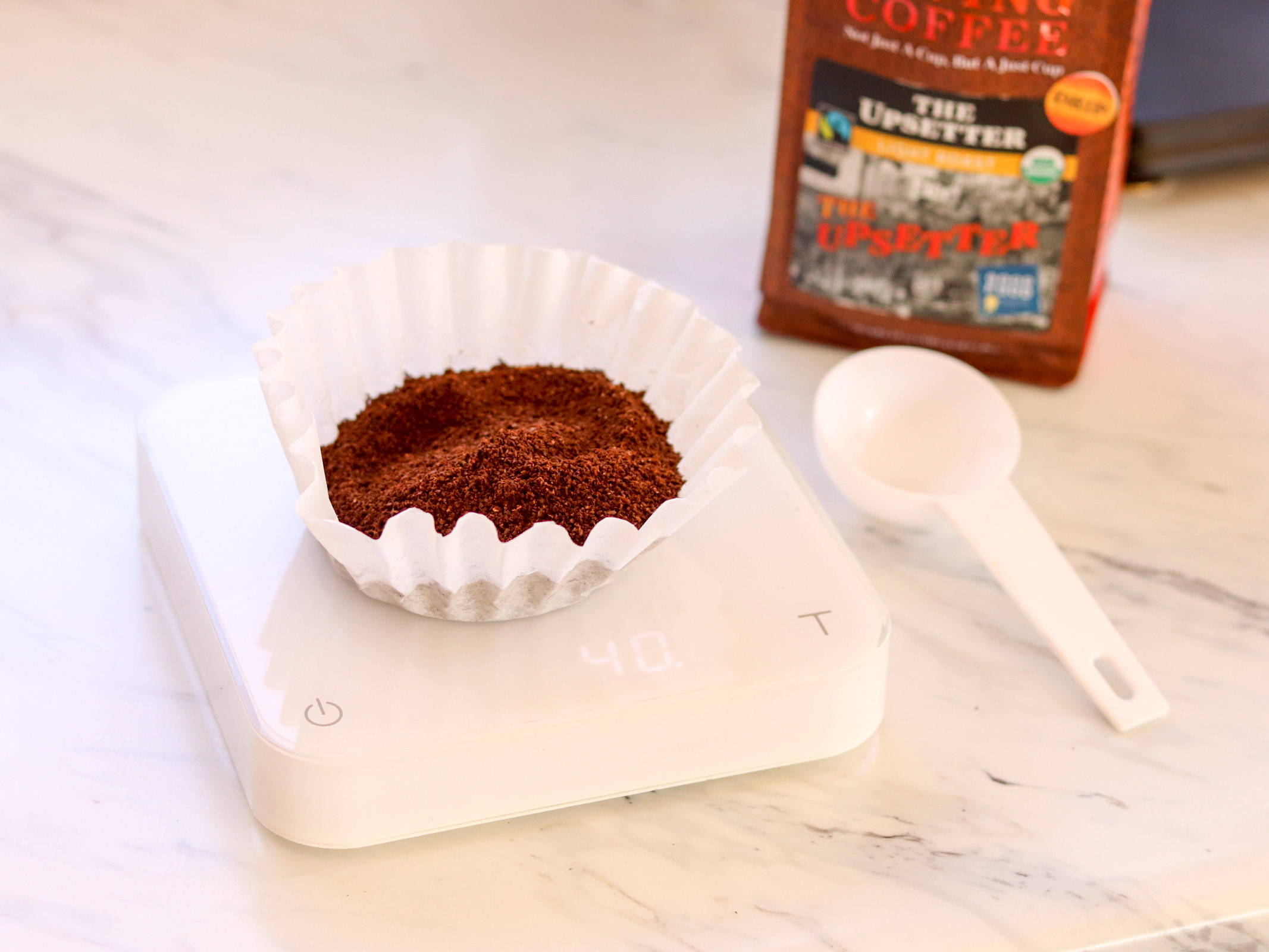 Step 1:
Place filter with the correct dose of room-temperature ground coffee into the brew basket.
Use our recommendation of 2 heaping tbsp per 8 oz. water.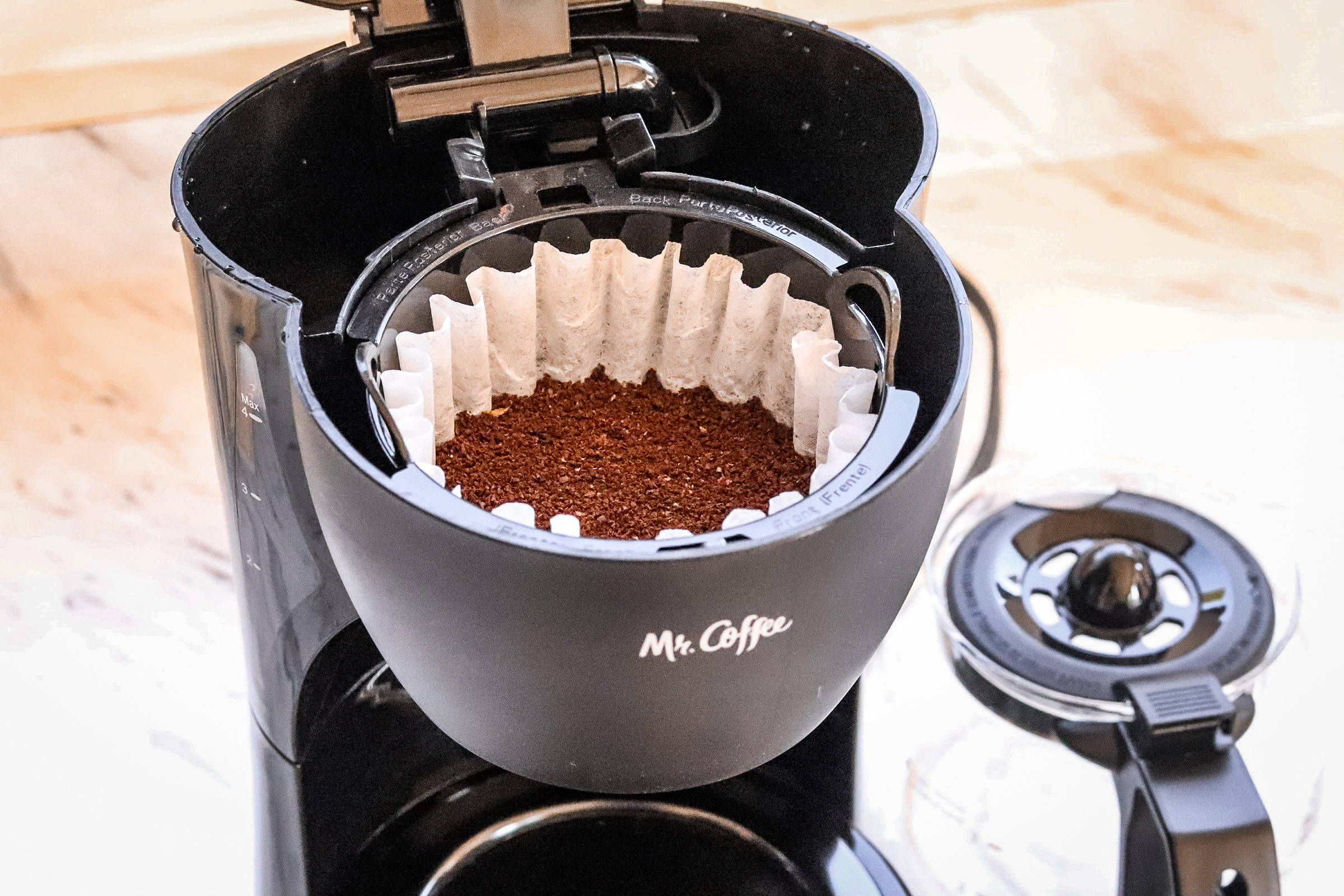 Step 2:
Gently shake brew basket to ensure coffee is well-distributed, and return brew basket to brewer.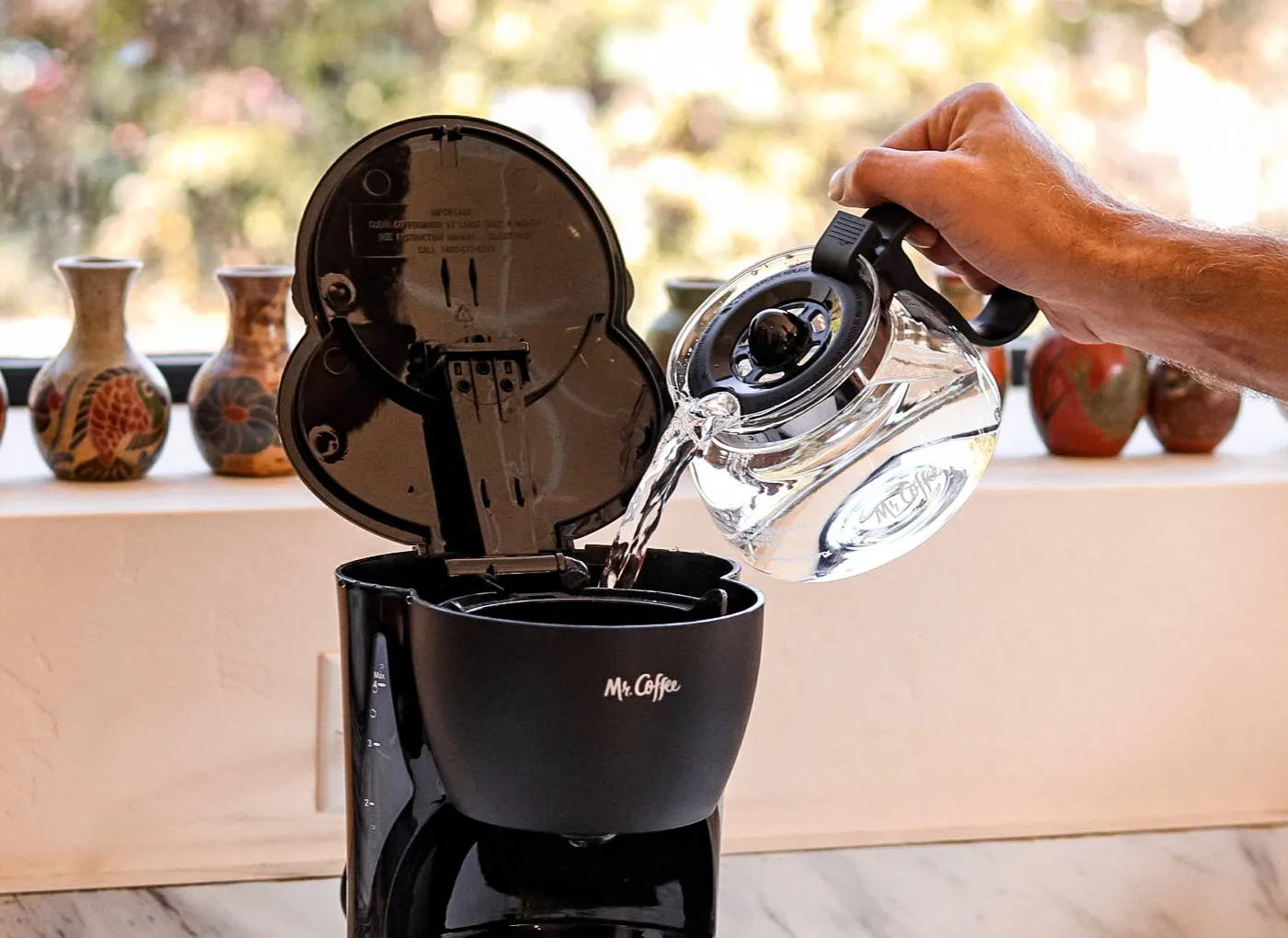 Step 3:
Brewing the coffee:
If using a pour-over brewer, pour desired amount of, ideally cold, filtered tap water into the top of brewer to initiate brew cycle.
If using a plumbed-in brewer, hit the button to start the brew cycle.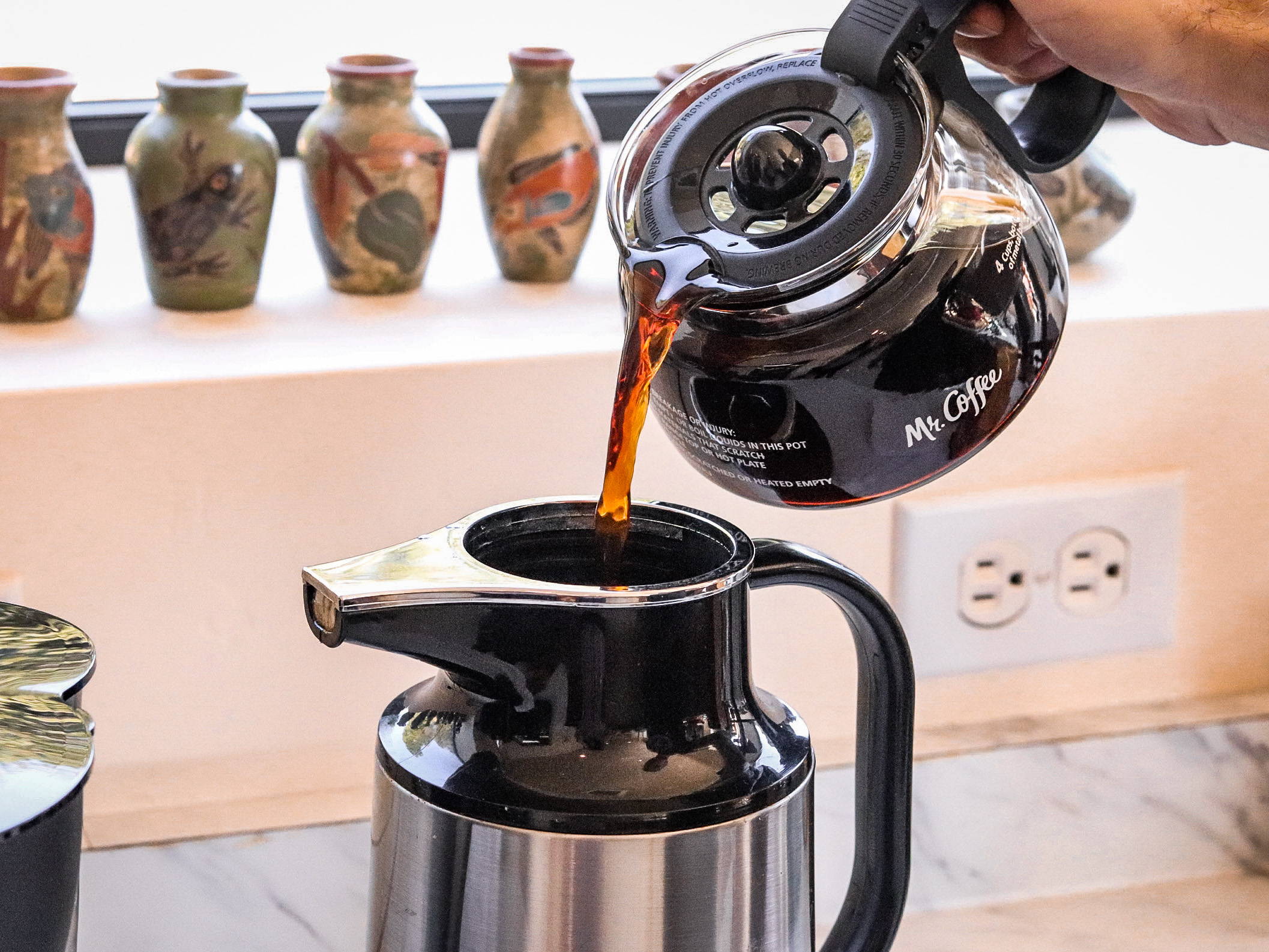 Step 4:
After the brew cycle has finished, for ideal taste, pour coffee into a preheated insulated container.
Do not keep coffee on burner.
Rinse and return the carafe.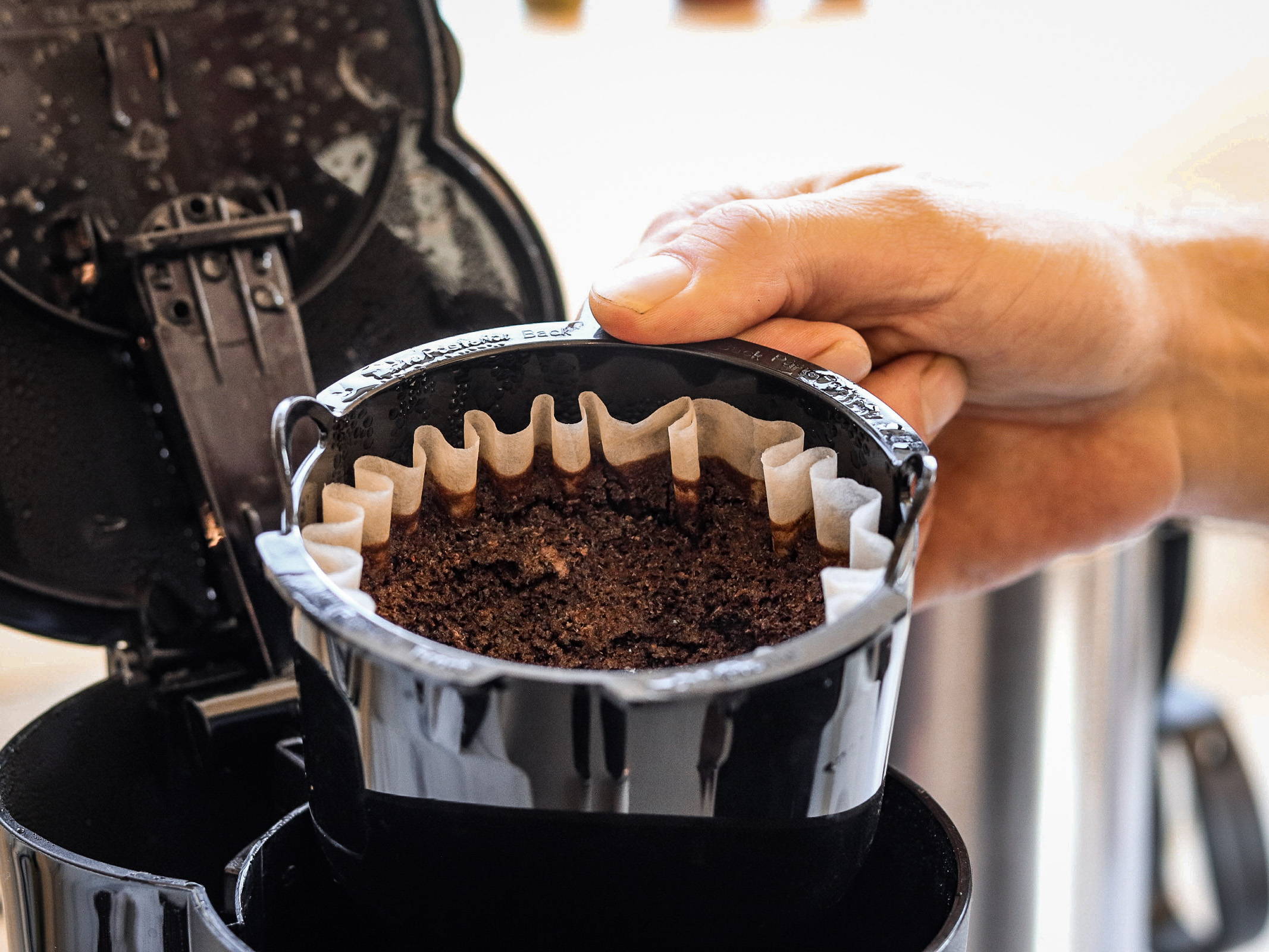 Step 5:
Empty used coffee out of brew basket, rinse brew basket of any extra grounds, and wipe spray head and surrounding areas with a clean rag.
Finally, enjoy your coffee! :)
---
This month's featured coffees - 20% off!
---
Like us on Facebook and follow along on Instagram and Twitter for frequent updates, promotions, giveaways and more!