Single Origin Club: Las Lajas from Costa Rica

What is a Single Origin coffee? Simply put, these coffees are defined by the place they come from.
Single Origin coffees are from a specific farm or group of farms that make up small cooperatives. You'll find that most of our Single Origin coffees are light roasted.
This month we're sharing our Costa Rican coffee grown and honey processed by Beneficio Las Lajas in Central Costa Rica and medium-roasted here at Thanksgiving Coffee in Fort Bragg, CA.
Las Lajas Coffee from Costa Rica

This family owned farm is located in Central Costa Rica, at about 1,300 meter altitude. Las Lajas was born in 1936 by the Chacón family and has been in the hard-working hands of husband and wife team, Francisca and Oscar Chacón, since the early nineties.
The Las Lajas mill is well known for their unique and exotic honey and natural process coffees and their passion for coffee is evident in the care and expertise they impart in every lot of their organic coffee. The "honey process" doesn't involve actual honey from bees, but rather leaves a bit of the sticky, sweet inner part of the coffee fruit on the bean, and that subtle, fruity sweetness is revealed with the right roast.
Altitude: 1,300-1,600 Meters
Processing: Honey Processed
Farmer: Beneficio Las Lajas
Varietal: Caturra - Catuaí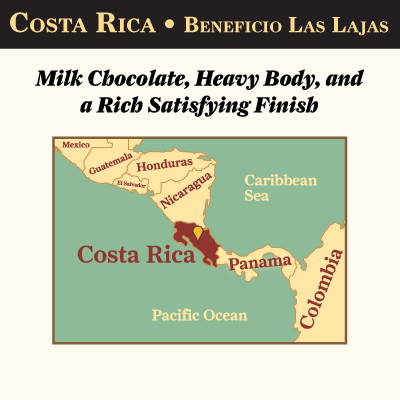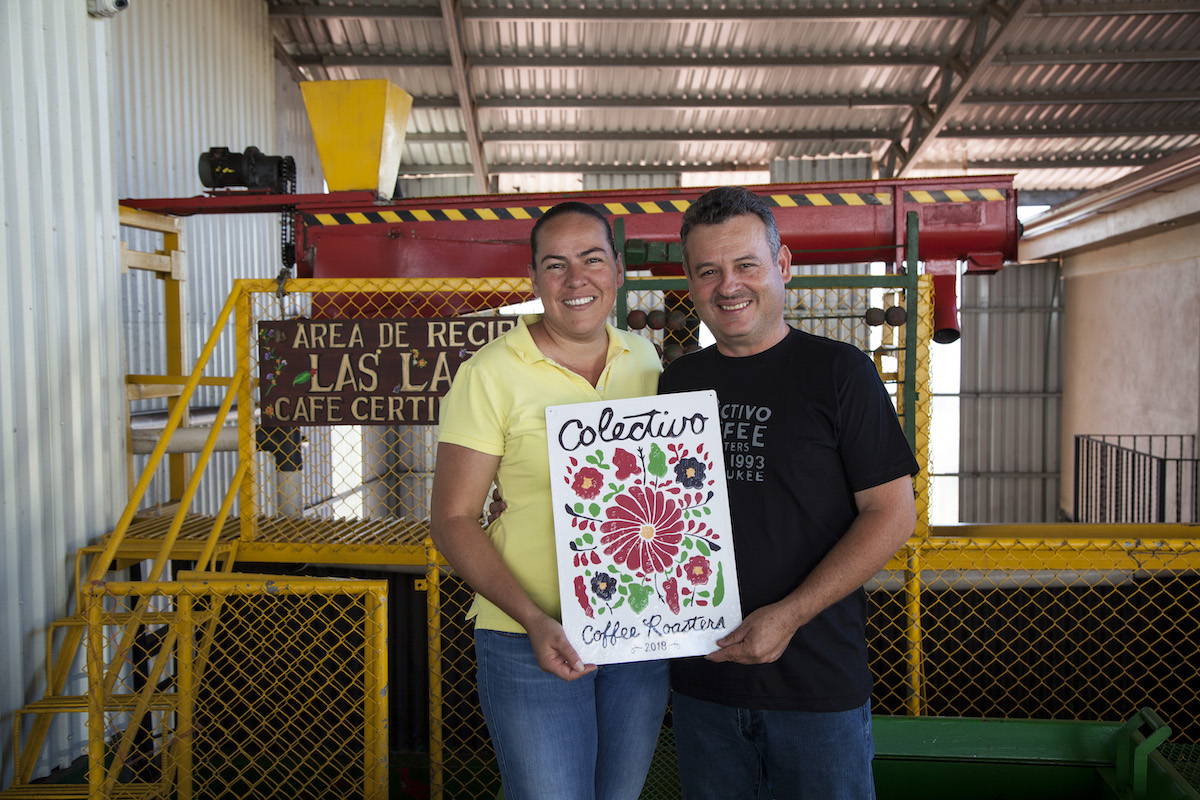 Not ready to join the Single Origin Club? Make a one-time purchase of our Las Lajas Costa Rican coffee.