Single Origin Club: Congo Kivu

What is a Single Origin coffee? Simply put, these coffees are defined by the place they come from.
Single Origin coffees are from a specific farm or group of farms that make up small cooperatives. You'll find that most of our Single Origin coffees are light roasted.
This month we're sharing our Congo Kivu coffee grown on Lake Kivu, Congo by the SOPACDI Co-op and medium-roasted here at Thanksgiving Coffee in Fort Bragg, CA.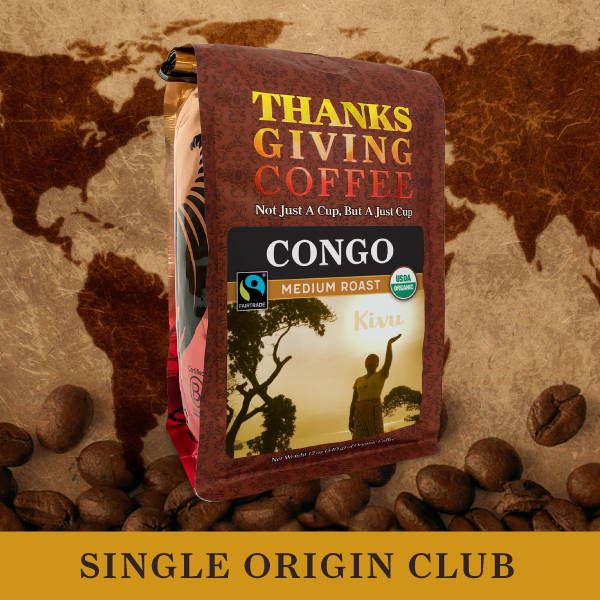 Medium Roast Coffee from Congo

Our Congo Kivu coffee is grown by the SOPACDI Co-op. (Solidarité Paysanne pour la Promotion des Actions Café et Développement Intégral) was created in 2002. This coffee co-op is located on Lake Kivu, straddling the border between the Democratic Republic of the Congo and Rwanda.
SOPACDI now has over 5,200 farmers, 20% of whom are women and is a leader in promoting gender equality and helps revitalize the country's coffee economy. SOPACDI is the very first certified Fairtrade co-op in the DRC and is the 2014 Sustainability Award Recipient from the Specialty Coffee Association of America.
A loving review from one of our customers:
"Just had my first cup of the Congo Medium Roast this morning! It's wonderful! I may not have the sophisticated words of a real coffee connoisseur, but it was rich and full and smooth! Totally enjoyable! You just want to have one cup after another! My previous coffee had been from a grocery store, and this was such a treat to savor!"
-Margaret of PORTSMOUTH, Virginia.
Altitude: 1,460- 2,000 meters
Processing: Wet processed
Farmer: SOPACDI
Varietal: Bourbon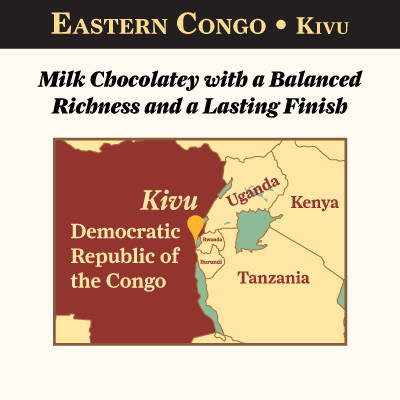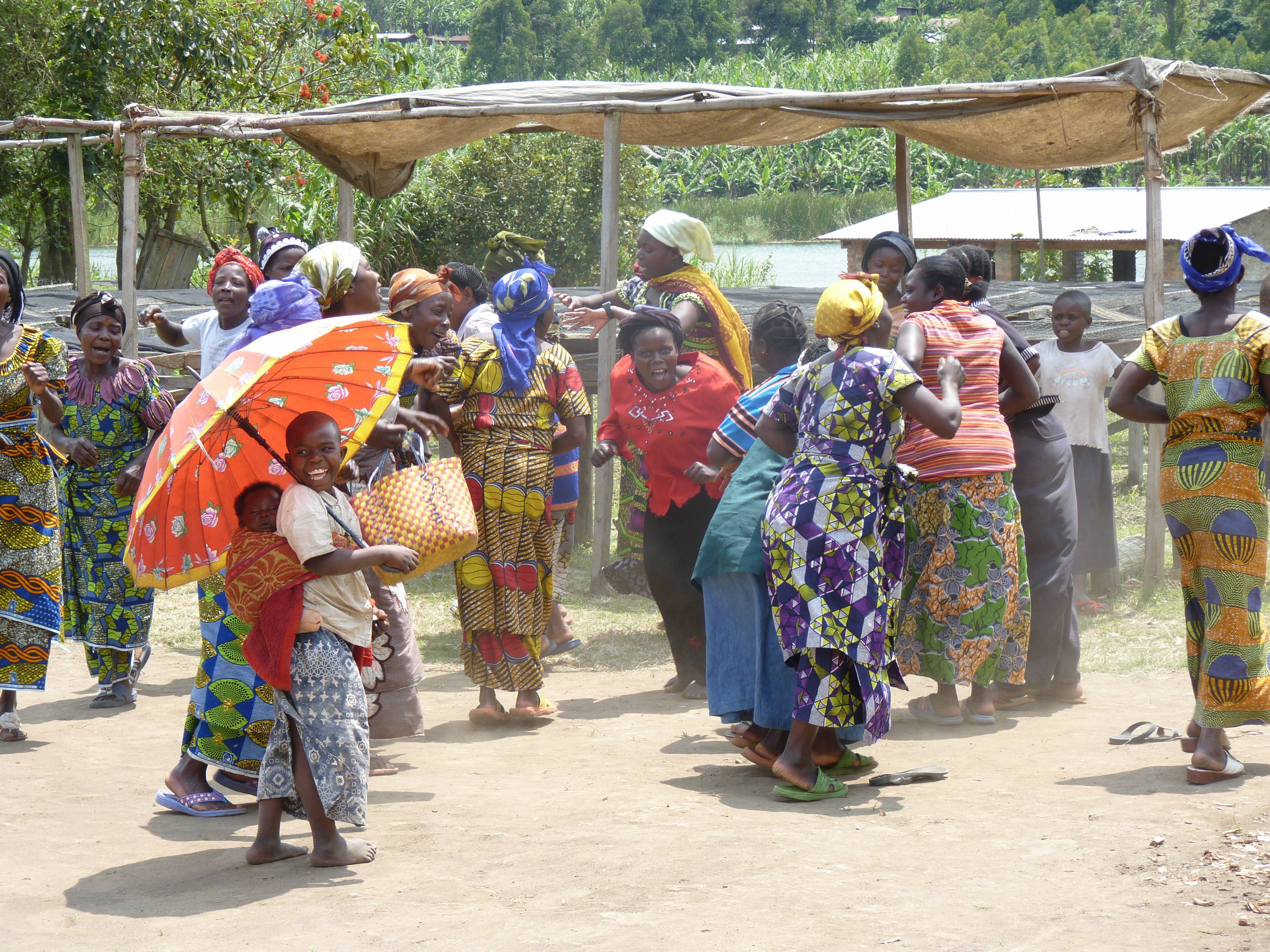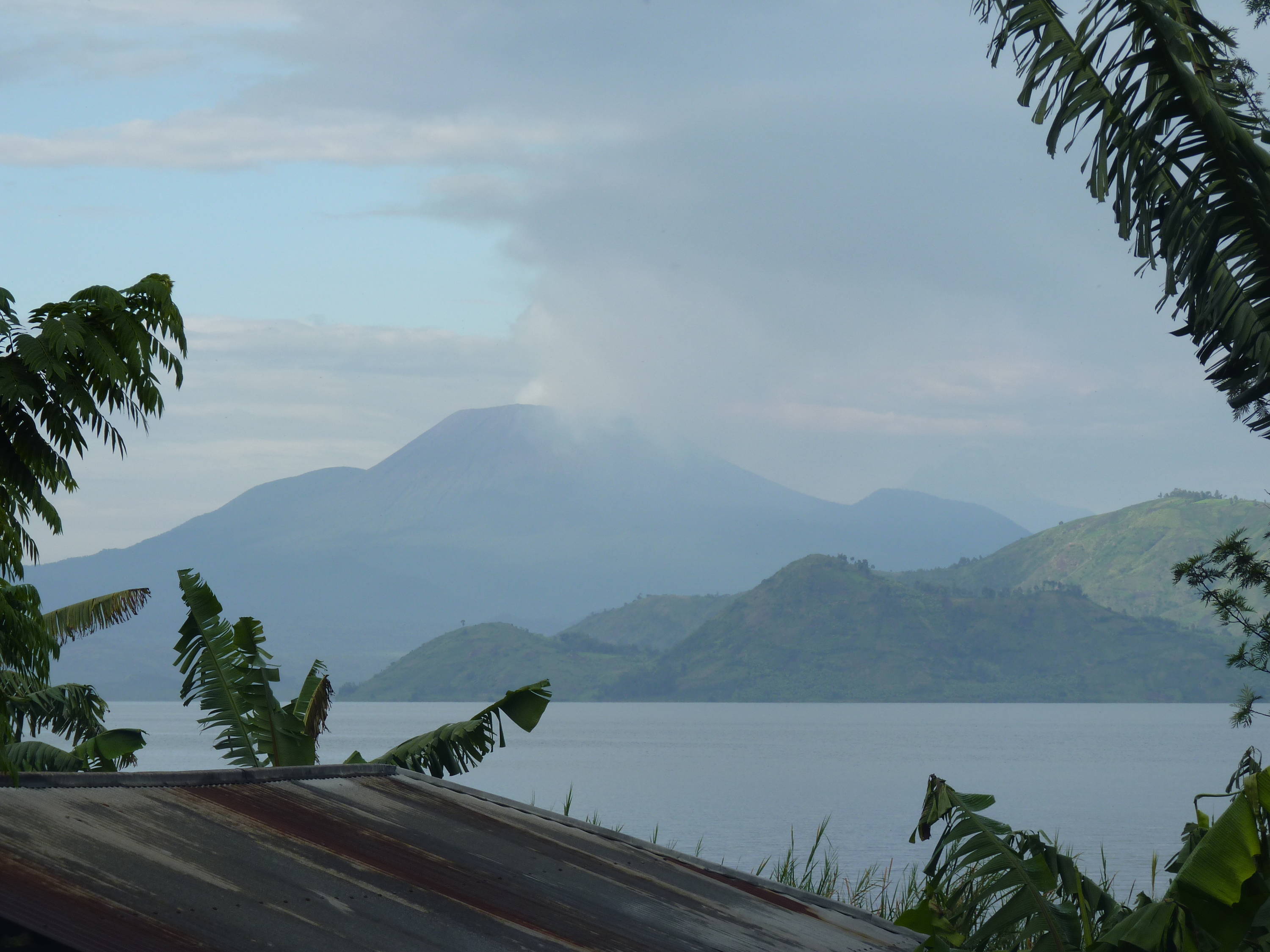 Not ready to join the Single Origin Club? Make a one-time purchase of our Congo Kivu Medium Roast coffee.