Single Origin Club: Delicious Peace

What is a Single Origin coffee? Simply put, these coffees are defined by the place they come from.
Single Origin coffees are from a specific farm or group of farms that make up small cooperatives. You'll find that most of our Single Origin coffees are light roasted, making this one unique.
This month we're sharing our Delicious Peace coffee grown in Uganda by the Naminyoni Cooperative and medium-roasted here at Thanksgiving Coffee in Fort Bragg, CA.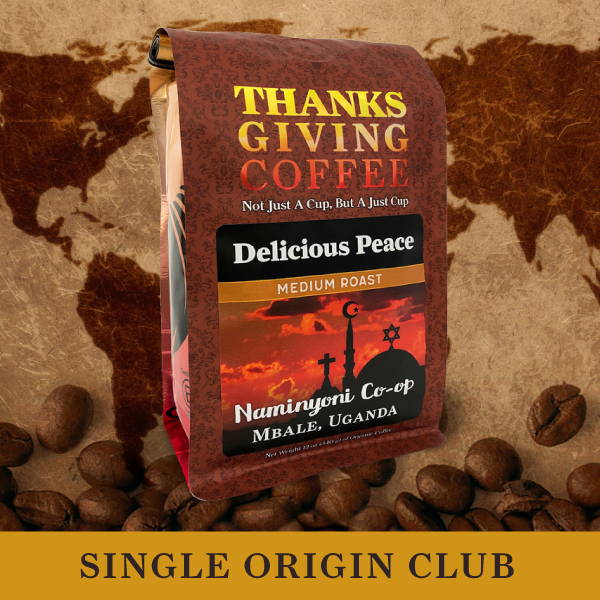 Delicious Peace Coffee from Uganda

In 2003, a Ugandan farmer walked door-to-door asking his Muslim, Christian, and Jewish neighbors to leave behind a history of conflict, and unite to face their struggle against poverty caused by low coffee prices. The farmers came together and founded a cooperative to build peace and prosperity in their community. From 2004-2014 they were known as the Mirembe Kawomera Interfaith Cooperative. Today, after a decade of support, the co-op no longer exists, having been depleted by the corruption of its founder.
But! We have helped the 200 members who left the co-op to form a new intertribal/interfaith cooperative called the Naminyoni Community of Shalom Coffee Cooperative. We now begin our second decade of interfaith support, happy to be their first and primary coffee buyer.
Also, our clean water project was inspired from our work with the Namanyoni Cooperative. Each sale of our Delicious Peace coffee is going to providing clean water to Ugandan coffee farmers and we've already provided the Namanyoni Co-op with clean water! It is a study in what moves Thanksgiving Coffee Company to be better at what we do, and it is about an evolving theory of change. Click here to read all about it!
Altitude: 1,400-1,800 meters
Processing: Wet/washed
Farmer: Naminyoni
Varietal: Typica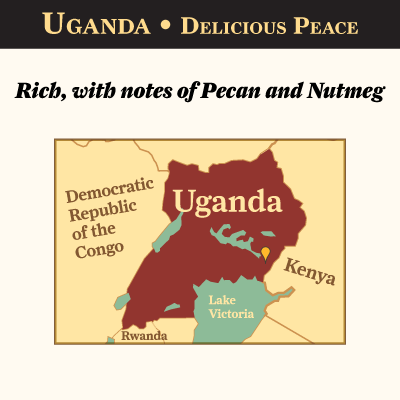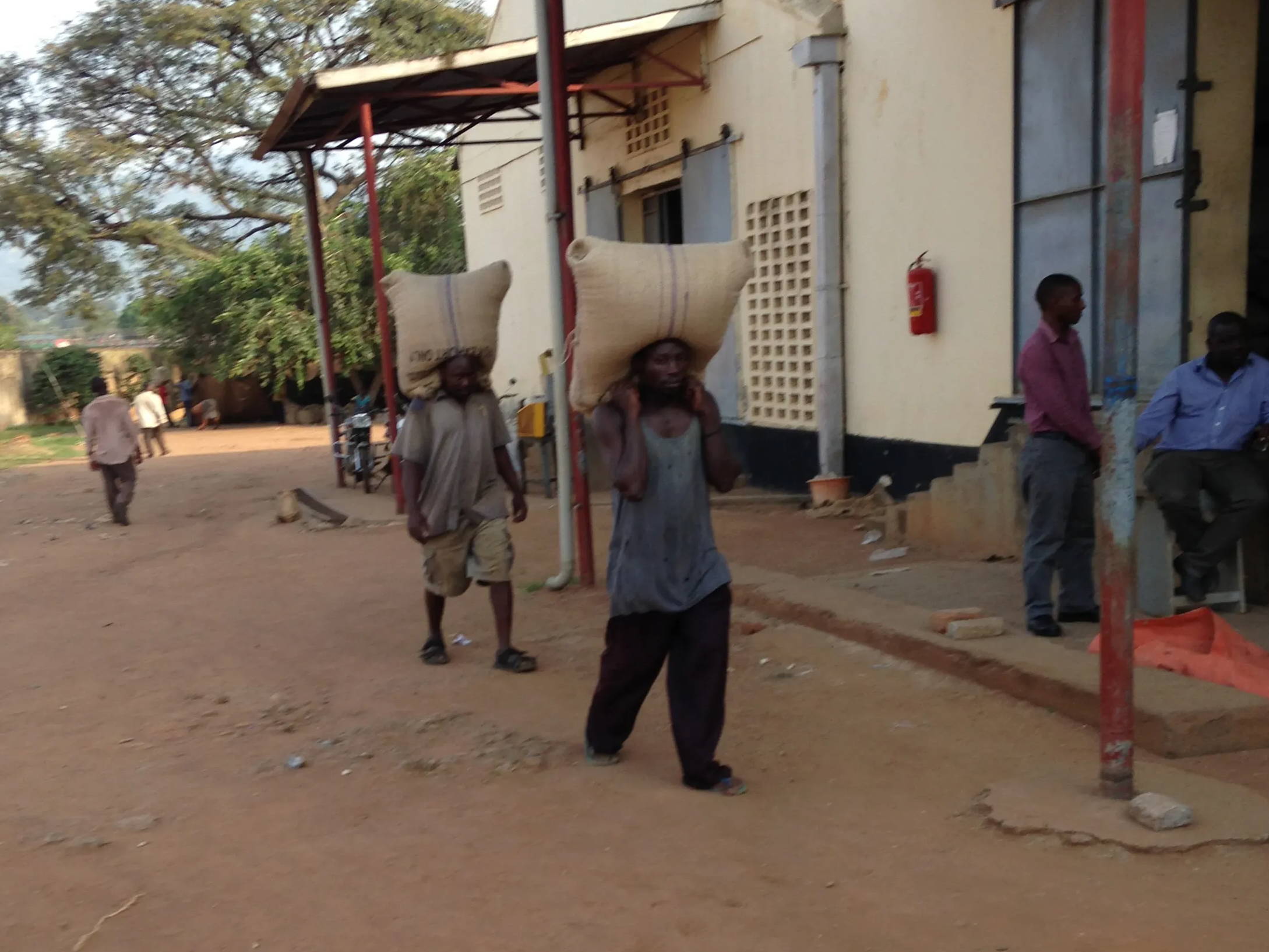 Not ready to join the Single Origin Club? Make a one-time purchase of our Delicious Peace Medium Roast coffee.