Roastmaster's Select Club: Papua New Guinea

Each month, our Roastmaster, Jacob Long, hand-picks fresh and unique micro lot coffees that we deliver straight to your doorstep. "What is a micro lot," you ask? Read up on how we source the beans and what happens when they reach our roastery.
Jacob's selection this month is a special coffee grown in Papua New Guinea
Join the Roastmaster's Select Club to begin your coffee journey around the world.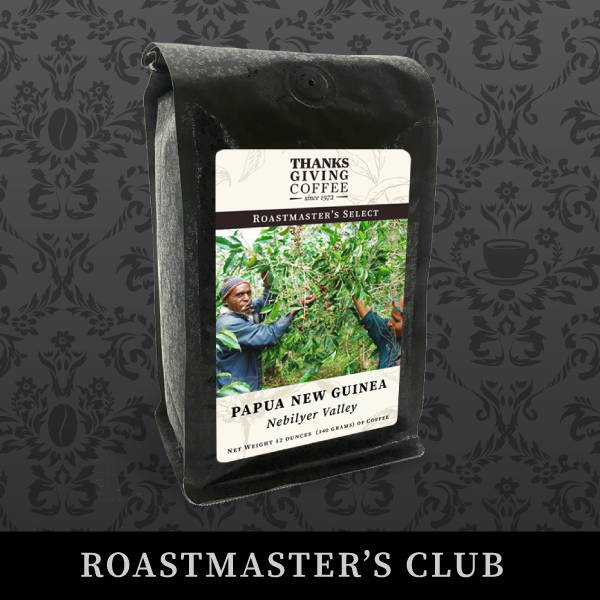 Coffee from Papua New Guinea

From Royal Coffee: "This coffee is sourced from family owned farms located in the Nebilyer Valley within Tambul-Nebilyer District, Papua New Guinea. Each producer cultivates coffee on 1 to 2 hectares of land. The coffee is fully washed and sun dried at the Kuta mill, which has been in operation for over 40 years. The Kuta mill operates between the Ulga and Kolga tribes and has become a place of common ground for producers who have traditionally been in conflict because of tribal differences. The mill owner, Brian Leahy, makes a bonus payment after the harvest to farmers who consistently deliver quality cherries."
We're proud to share this exceptional coffee with you. Sign up for our Roastmaster's Select Club and receive it this month in your shipment!
Altitude: 1,350 meters
Processing: Fully washed and dried in the sun
Region: Tambul-Nebilyer District
Varietal: Bourbon, Typica