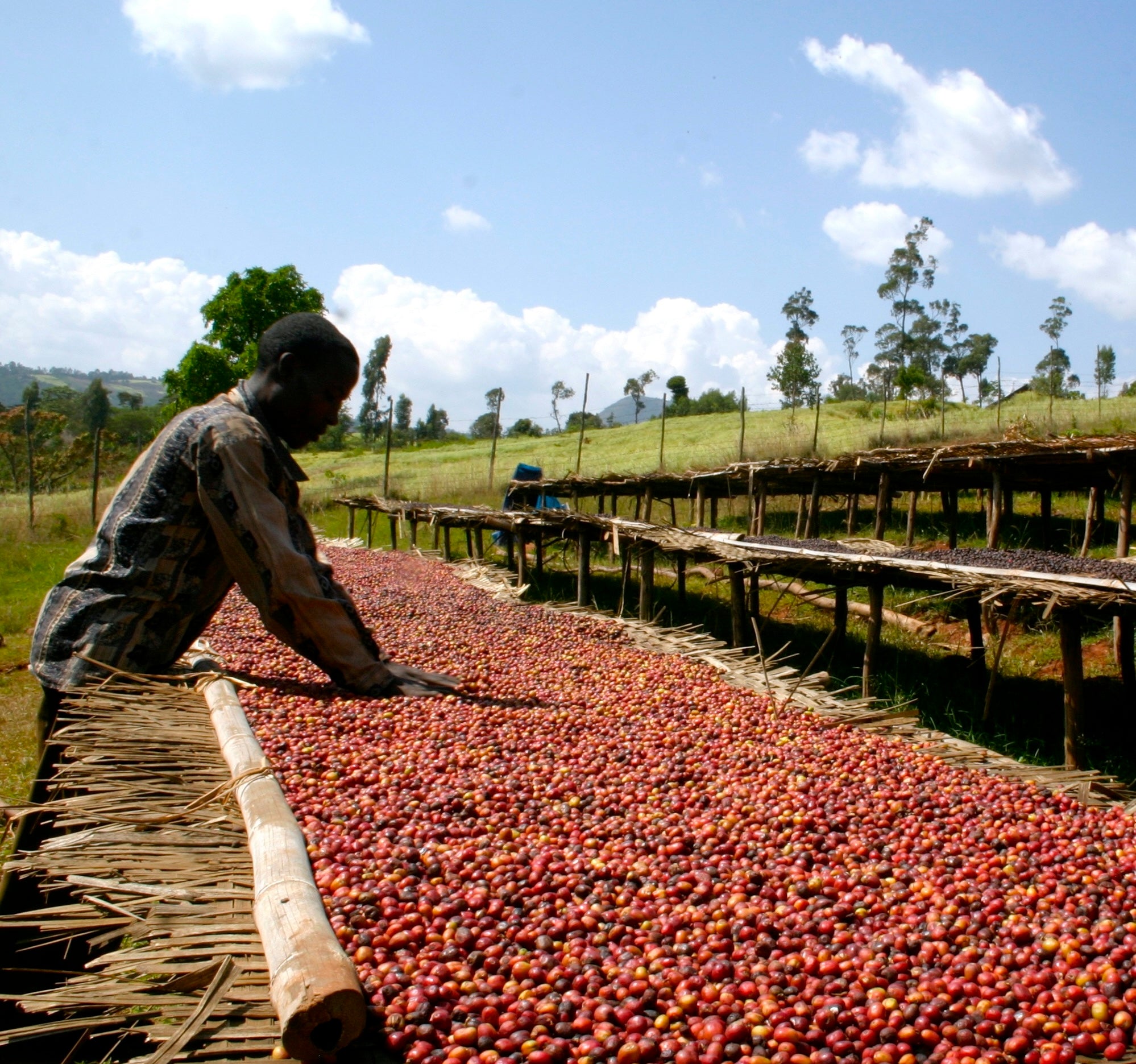 Our Blog
October Single Origin Club: Ethiopia Yirgacheffe
Single Origin Club: Ethiopia Yirgacheffe

What is a Single Origin coffee? Simply put, these coffees are defined by the place they come from. Single Origin coffees are from a specific farm or group of farms that make up small cooperatives. You'll find that most of our Single Origin coffees are light roasted, bringing out their unique aromas and flavor notes.
We are thrilled to share the fascinating stories behind each coffee. This month, Roastmaster, Jacob Long, hand-picked our Ethiopia Yirgacheffe, which also happens to be one of our 2017 Roaster of the Year award winners! Join our Single Origin Club now to have only the finest of coffees delivered to your doorstep each month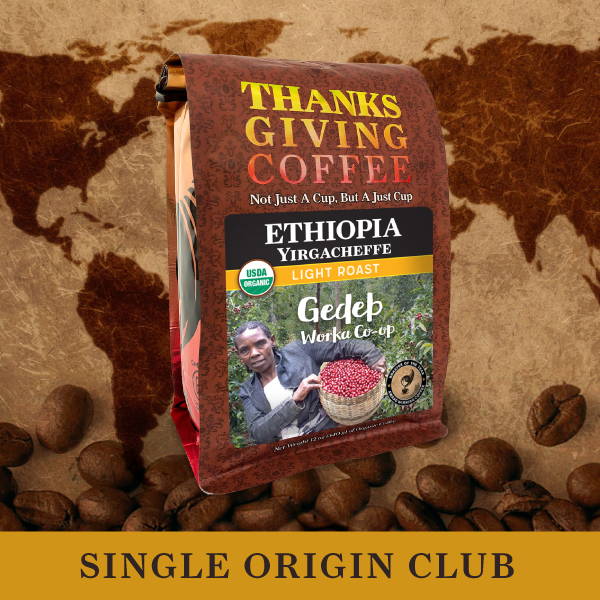 Our Ethiopia Yirgacheffe is one of three award-winning roasts from our 2017 Roaster of the Year prize. It's grown by the Worka Cooperative located in southern Ethiopia at about 2,000 meters above sea level. The cooperative is comprised of around 411 members, and is part of the larger Yirgacheffe Coffee Farmers Cooperatives Union (YCFCU). The Ethiopia Yirgacheffe, Gedeb coffee is picked and pulped and washed on the same day, then to be dried in raised beds for no more than seven days.
"Delicate, deeply sweet. Baker's chocolate, magnolia, peach, black peppercorn, sandalwood in aroma and cup. Gentle, rounded acidity; velvety mouthfeel. The richly drying finish consolidates to baker's chocolate and peach. An engaging coffee particularly appealing to those who value delicate, cocoa-toned coffees with gentle acidity and engaging spice notes. Reassuring environmental and socio-economic credentials." -coffeereview.com
Altitude: 2,000+ meters
Processing: Washed, dried in raised beds
Farmer: Worka Co-op (YCFCU)
Varietal: Indigenous heirloom varietals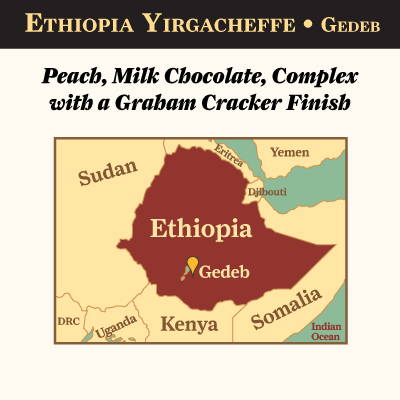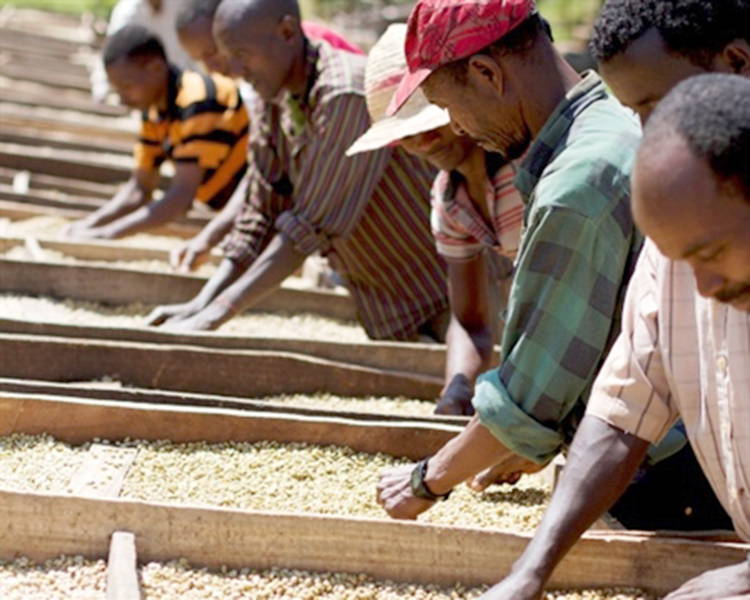 Not ready to join the Single Origin Club? Make a one-time purchase of our Ethiopia Yirgacheffe Light Roast coffee.
Single Origin Club: Coffee from Peru

What is a Single Origin coffee? Simply put, these coffees are defined by the place they come from.

Single Origin coffees are from a specific farm or group of farms that make up small cooperatives. You'll find that most of our Single Origin coffees are light roasted.

This month we're sharing our Miel de Cajamarca coffee grown in Peru by CENFROCAFE and light-roasted here at Thanksgiving Coffee in Fort Bragg, CA.

Miel de Cajamarca Coffee from Peru


The province of Cajamarca has long been the backbone of Peru's economy due to its vast mineral wealth. Unfortunately, these days, modern mining techniques despoil the earth and surrounding rivers and forests. The cultivation of high quality organic coffee has become the key to Cajamarca's economic and environmental sustainability, and the farmers of CENFROCAFE are leaders in this effort.

The members of CENFROCAFE carefully pick ripe cherries, depulp, ferment, wash and dry their coffee on their small farms ranging in size from one to three acres. The result is a finely crafted coffee with hints of honey, papaya, and milk chocolate complimented by a soft citric acidity.

Altitude: 1,700 – 2,000 meters

Processing: Wet / Washed

Cooperative: CENFROCAFE

Varietal: Caturra, Typica, Yellow Catui

Not ready to join the Single Origin Club? Make a one-time purchase of our Miel de Cajamarca Light Roast coffee.

From the Roastery

December Single Origin Club: Miel de Cajamarca

read more

Single Origin Club: Coffee from Sumatra

What is a Single Origin coffee? Simply put, these coffees are defined by the place they come from.

Single Origin coffees are from a specific farm or group of farms that make up small cooperatives. You'll find that most of our Single Origin coffees are light roasted.

This month we're sharing our Sumatran coffee grown in Indonesia by the Garmindo Cooperative and medium-roasted here at Thanksgiving Coffee in Fort Bragg, CA.

Organic Coffee from Sumatra


Our Sumatran coffee was grown by members of the Garmindo Co-op, formerly known as ASKOGO. This cooperative currently has 760 members, growing Fairtrade and Organic coffee in the Aceh Tengah and Bener Meriah regencies of Sumatra which are renowned for producing excellent coffee. The small farms are tucked into the dense tropical forests of the Northern Gayo Mountains, from 1000 to 1500 meters above sea level.

The Garmindo Cooperative offers regular training activities to each of the farmers in their co-op, in order to improve the quality of their coffees, learn new harvest techniques, and implement more beneficial farming practices. This group was founded in 2008, and has continually improved their coffee in the subsequent years. We have been purchasing coffee from Garmindo Cooperative since 2015.

Altitude: 1,000-1,500 meters

Processing: Wet Hulled

Farmer: Garmindo Cooperative

Varietal: Catimor

Not ready to join the Single Origin Club? Make a one-time purchase of our Organic Sumatra Medium Roast coffee.

From the Roastery

November Single Origin Coffee Club: Organic Sumatra

read more