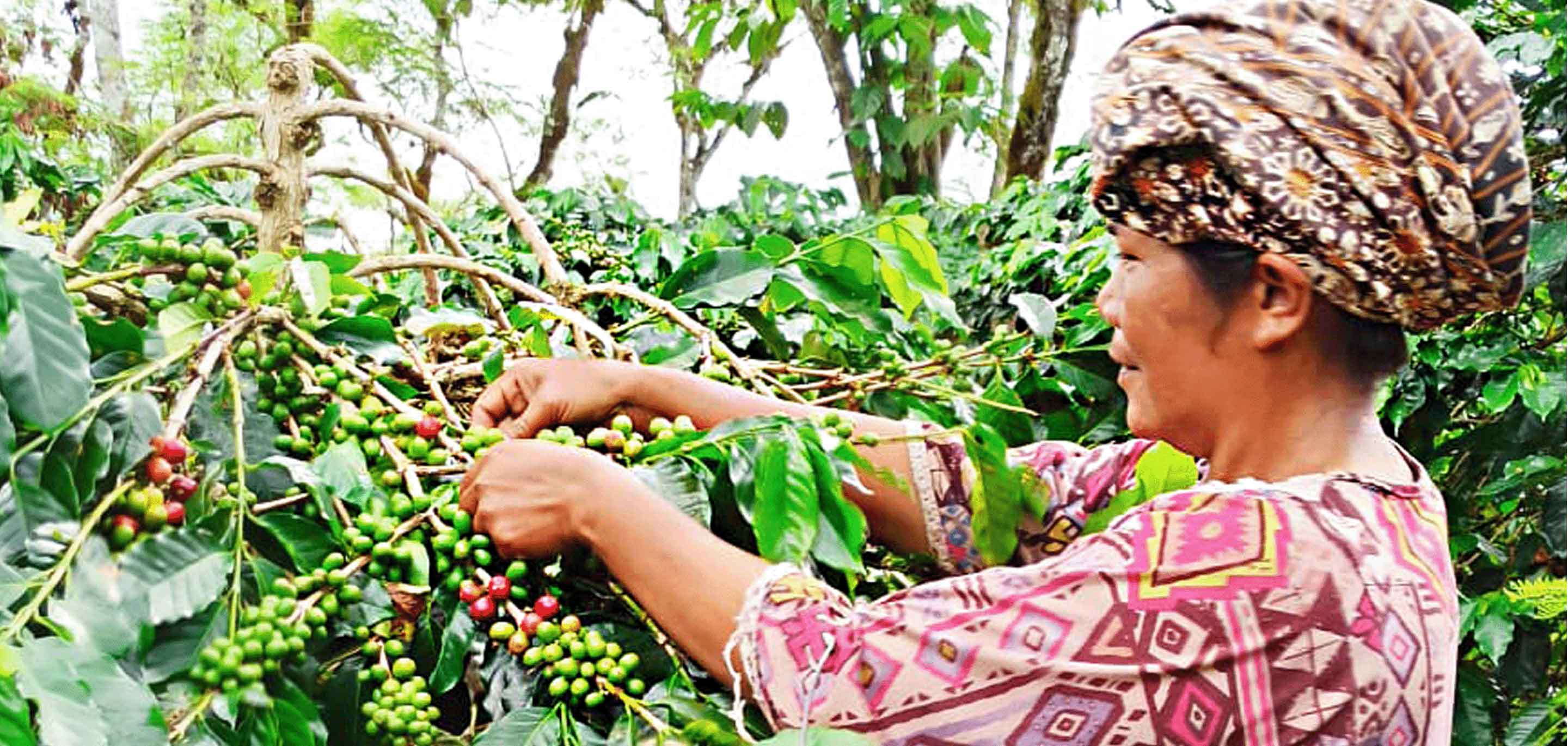 Our Blog
GARMINDO: Aceh, Sumatra, Indonesia
Under the dense tropical forests of Sumatra's northern Gayo Mountains, the Gayo Arabika Mahkota Indonesia (GARMINDO) produces one of Indonesia's finest coffees, formerly named the ASKOGO cooperative.
Our Sumatran coffee was grown by members of the family-owned farms organized around the Gayo Arabika Mahkota Indonesia cooperative (GARMINDO), located in the Takengon highlands of the Aceh province on the island of Sumatra, Indonesia. This region of Indonesia is also referred to as the Gayo land because the coffee farmers are from the Gayonese ethnic group.
GARMINDO currently has 760 members organized in 13 villages. They are all located in the regencies of Aceh Tengah and Bener Meriah. ASKOGO members grow their coffee from 1,000 to 1,500 meters above sea level.
The GARMINDO co-op offers regular training activities to each of the farmers in their co-op, in order to improve the quality of their coffees, learn new harvest techniques, and implement more beneficial farming practices. This group was founded in 2008, and has continually improved their coffee in the subsequent years. We have been purchasing coffee from GARMINDO (formerly named ASKOGO) since 2015.
Buying Coffee from GARMINDO since 2019
Co-op: Gayo Arabika Mahkota Indonesia- GARMINDO
Region: Aceh Tengah and Bener Meriah
Altitude: 1,000 – 1,500 meters
Processing: Wet Hulled
Varietal: Bourbon, Catimor, and Typica