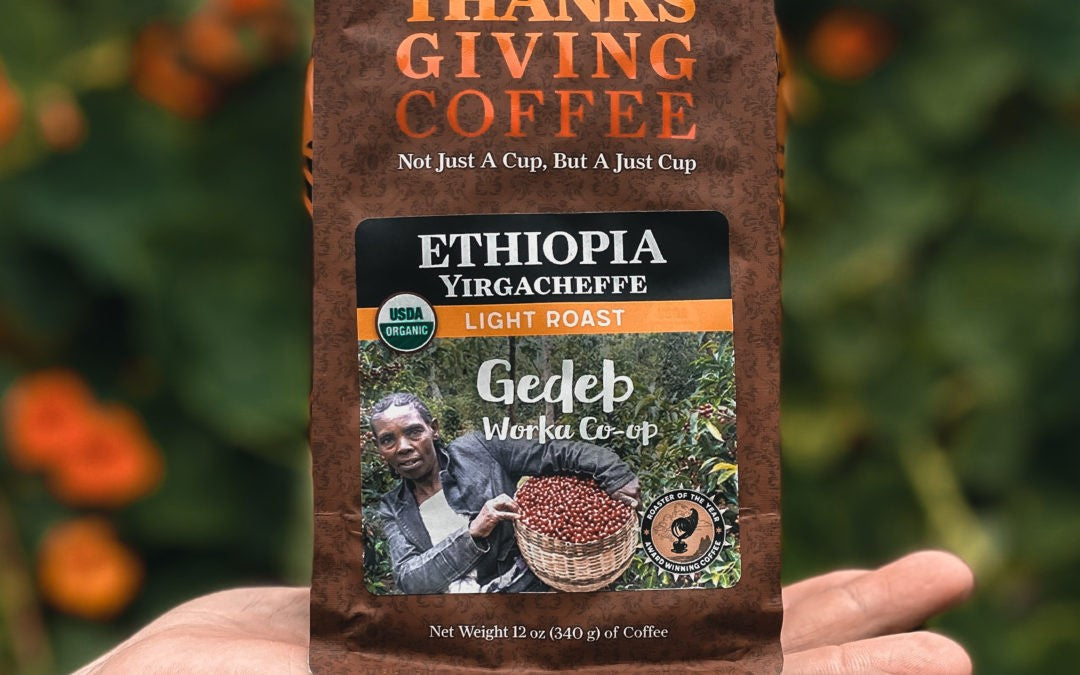 Our Blog
Ethiopia Yirgacheffe – July Single Origin Club
Ethiopia Yirgacheffe – July Single Origin Club


Ethiopia Yirgacheffe, Gedeb
What is a Single Origin coffee? Simply put, these coffees are defined by the place they come from.
Single Origin coffees are from a specific farm or group of farms that make up small cooperatives. You'll find that most of our Single Origin coffees are light roasted since this brings out their unique aromas and flavor notes.
Cooperative: Worka Cooperative, YCFCU
Altitude: 2,000+ meters/4600-6,500+ feet
Processing: Washed, dried in raised beds
---
About the Farm
Located in southern Ethiopia at about 2,000 meters above sea level sits the Worka Cooperative, comprised of around 411 members, and is part of the larger Yirgacheffe Coffee Farmers Cooperatives Union (YCFCU). The Ethiopia Yirgacheffe, Gedeb coffee is picked and pulped and washed on the same day, then to be dried in raised beds for no more than seven days.
Ethiopia Yirgacheffe, Gedeb is light roasted locally at Thanksgiving Coffee and delivers peachy and milk chocolate flavor notes with a graham cracker finish.
---
Not ready to join the Single Origin Club? Make a one-time purchase of Ethiopia Yirgacheffe.
BUY NOW