Our Blog
Roaster of the Year: Thanksgiving Coffee Company
ONCE IN A LIFE TIME AWARD

We are beyond excited to announce that we have been chosen as the 2017 Macro Roaster of the Year! This prestigious award is chosen through a vigorous process by Roast Magazine, and we are so honored to have been selected.
Pictured Below: The Thanksgiving Coffee team outside our Fort Bragg headquarters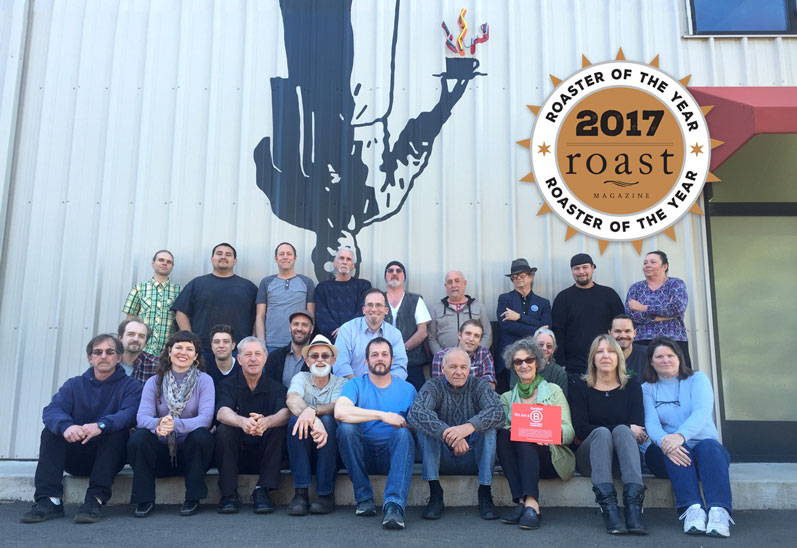 Roaster of the Year Selection Process
The selection process at Roast Magazine is truly impressive. In order to apply, the team at Thanksgiving Coffee compiled a 30 page booklet, outlining some of the most fascinating aspects of our company:
Pictured Below: CEO Paul Katzeff at the original headquarters in Noyo Harbor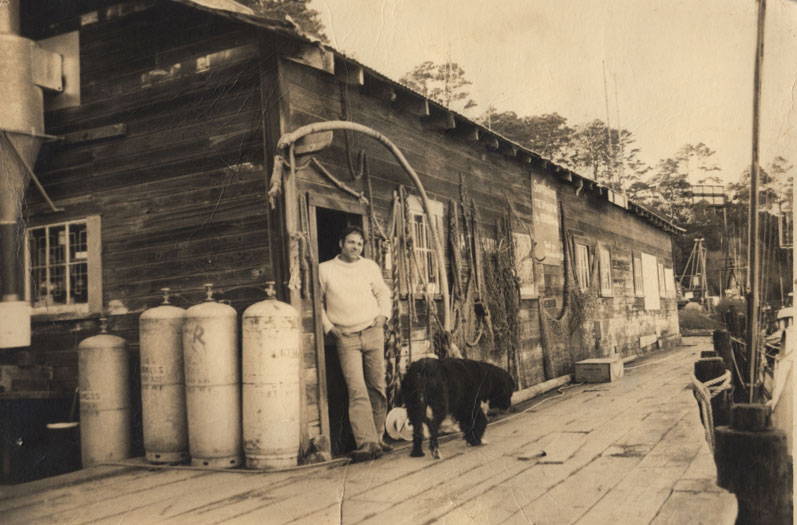 Choosing the Coffee: Blind Tasting
Being Roaster of the Year is not just about what we've done or where we came from… it's about the coffee. After choosing the finalists from the information submitted to them from coffee roasters around the globe, Roast Magazine does a blind taste test. More from Unpacking Coffee Video 
Pictured Below: Roastmaster Jacob Long in the Roastery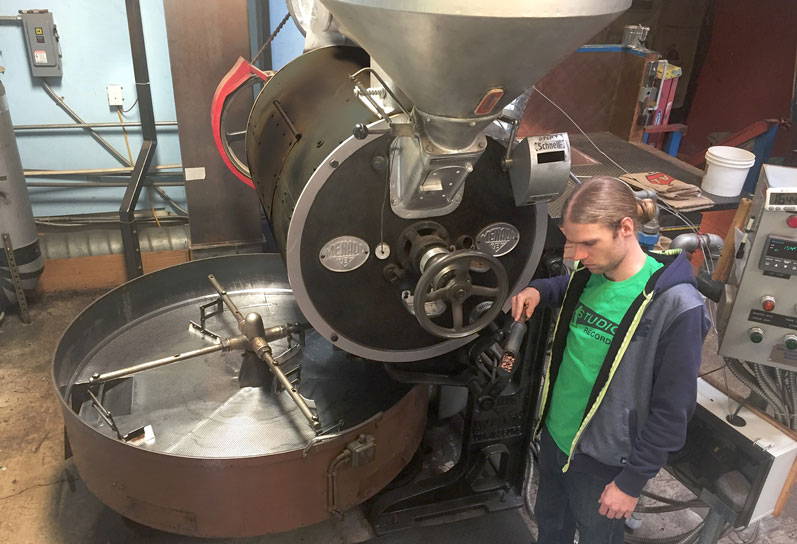 For this test, they asked each finalist to submit three roasts, and our roastmaster Jacob Long made the decision:
"This is an international competition, we were competing against the best artisan roasters from around the world. With so many great coffees to select from, I chose to present the judges with a few of our freshest coffees with amazing flavor profiles, vibrant and rich Kenyan Peaberry, floral Ethiopian Gedeb, and the beloved fruity-chocolatey Paul's Blend."
These coffees were sent to two separate cupping labs for the blind tasting. The judges at these labs scored all of the coffees presented by the finalists, and then combined those with the scores from the written submissions. The top rated coffee company is then selected as Roaster of the Year.
Each of these award-winning roasts is available through our Thanksgiving Coffee online store!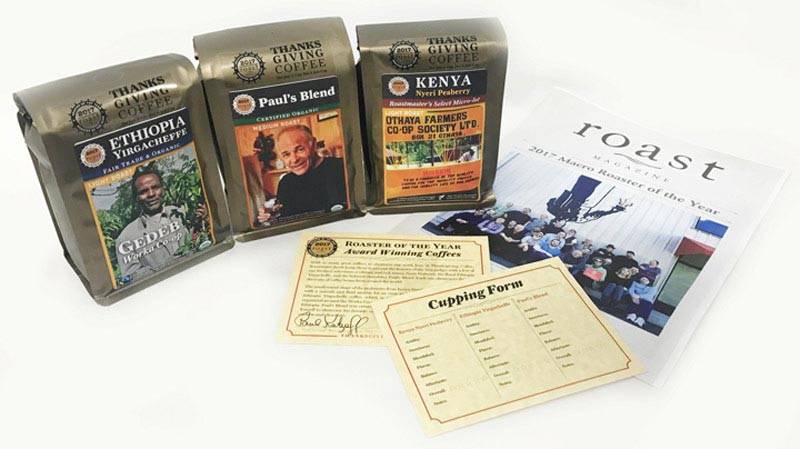 2017 Macro Roaster of the Year
The Roaster of the Year announcement was made at the Let's Talk Coffee conference in Puerto Vallarta, where our Vice President Jonah Katzeff accepted the honor. During this event, Jonah also had the opportunity to meet with the great people of Sustainable Harvest, the Specialty Coffee Association of America and so many more movers and shakers in the coffee industry.
Pictured Below: Vice President Jonah Katzeff accepting the award at Let's Talk Coffee