It's here! Our fresh, new website
Enjoy a 20% discount on your first purchase

(automatically applied to your first order)

We're excited to share that our new website is now launched!
You've landed at the refreshed online home of Thanksgiving Coffee Company. It's been re-designed with you in mind: easier navigation, a fresh new look, and a more secure online shopping experience. There are a variety of small changes, too—all to make your experience of our website easier. You can now enjoy free shipping for orders over $40! You'll also get a 5% discount on every custom Monthly Subscription order.
Whether you're a longtime fan of our coffee, or you're all-new to us, we want it to be simple to get a fresh cup of coffee into your hands.
Here are a few areas of the new website that you'll want to explore…
---
---
Get your favorite coffee here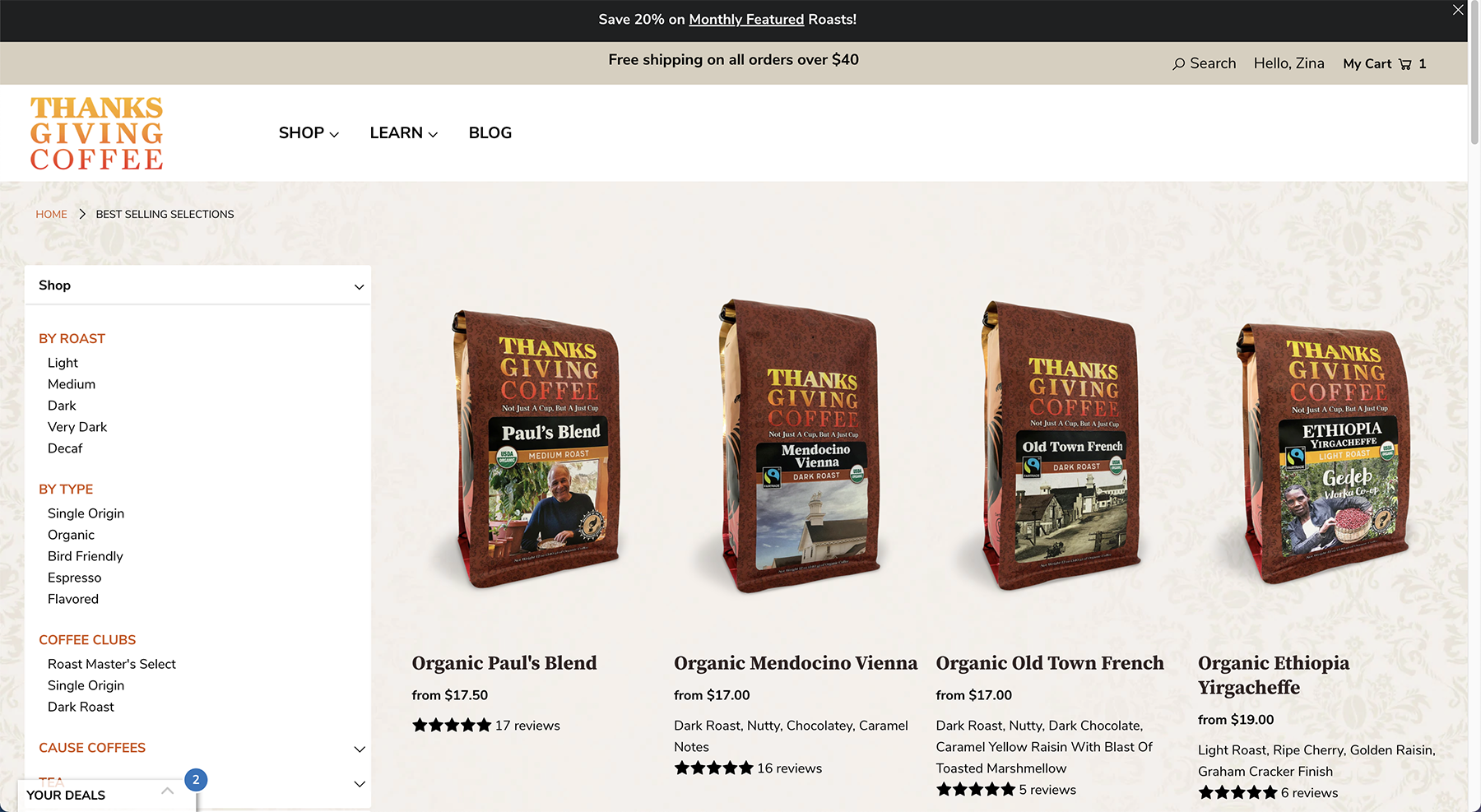 All our coffee, all in one place. In the new storefront, you can quickly navigate by roast or by type. Plus, you can more easily manage your ongoing subscriptions. (If you haven't checked out our coffee clubs yet, now's a great time!)
The shopping and checkout processes are user-friendly for new and returning customers. If you have questions—like how to access past orders or manage your subscriptions—we're here to help. Reach out to info@thanksgivingcoffee.com if you're having trouble placing an order.
---
---
Not Just A Cup, But A Just Cup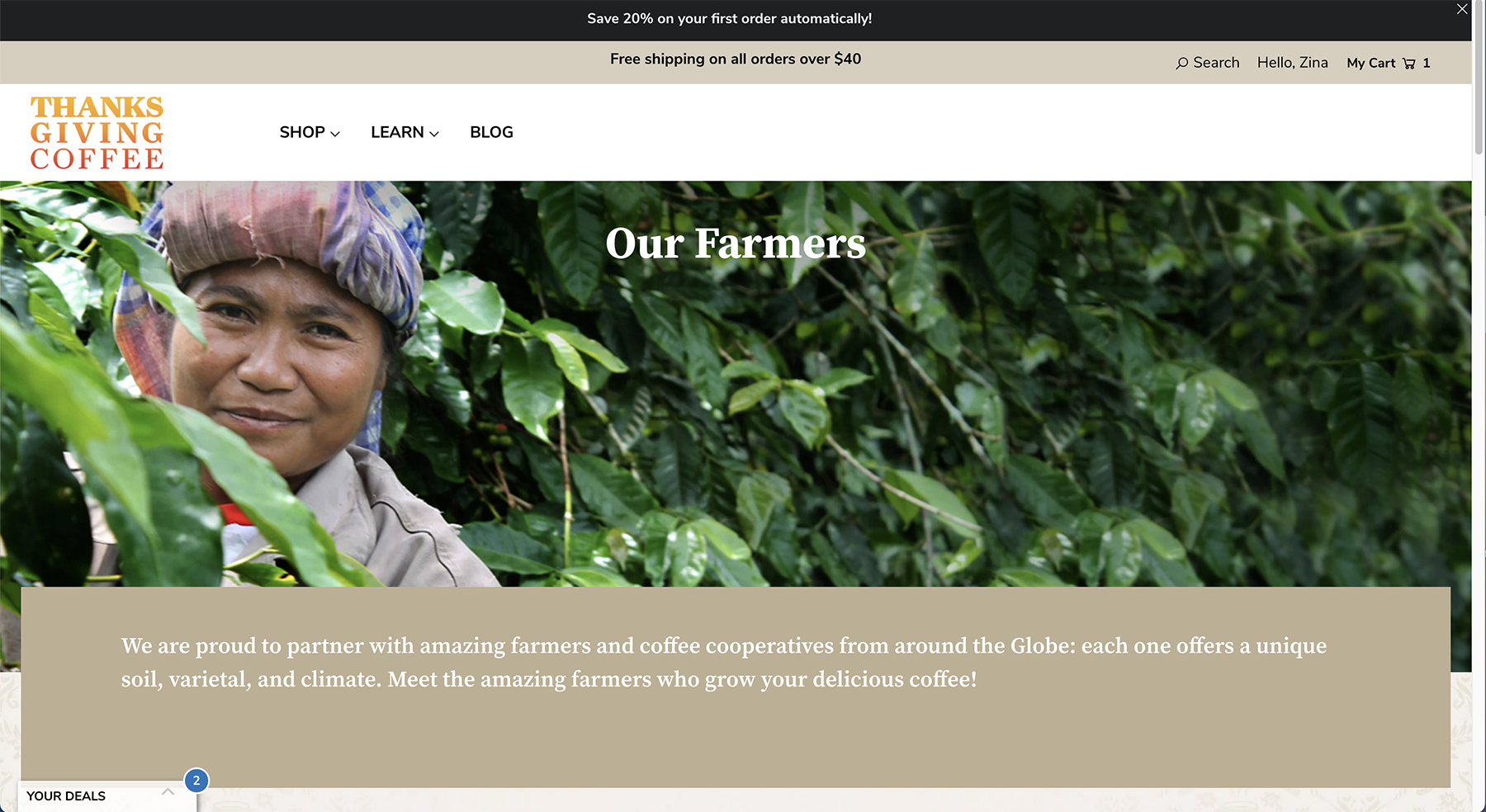 As always, the people and stories behind Thanksgiving Coffee are so important to us. Our family-owned company has been in the coffee business for 50 years now. Check out our story and our values to learn more—and get to know our farmers around the world. We are proud of our global partnerships and ever-growing coffee community.

---
---
Get fresh tips and new stories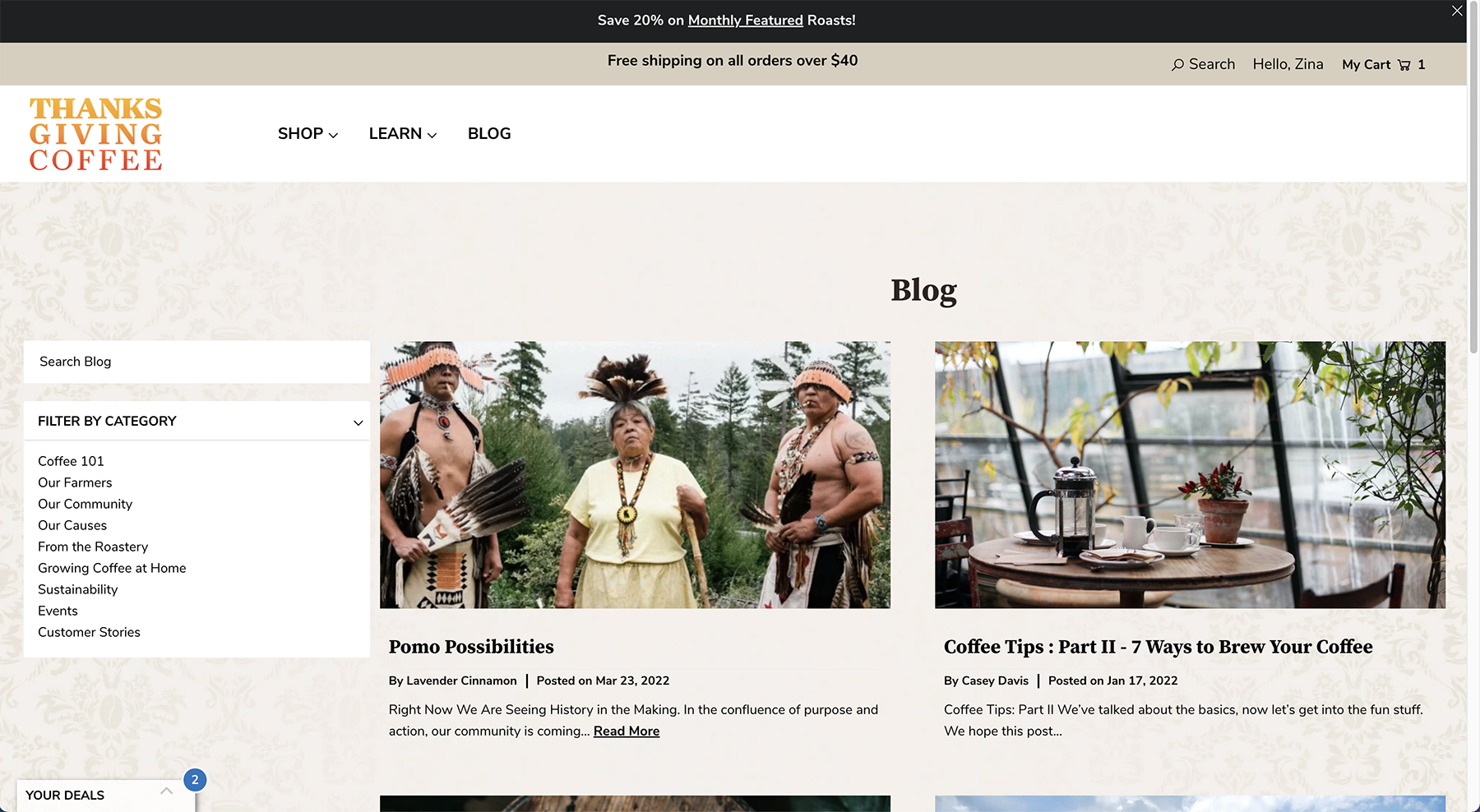 Each month on our blog, you'll find tips, stories, and news from our coffee roastery in Fort Bragg, California. Here it's easy to navigate, sort by category, and dig into the archives, too.
One of our most popular recent series is Coffee 101, which includes helpful posts like 7 Ways to Brew Your Coffee and Selecting Coffee By Roast Color. Be sure to check back here often for ongoing updates!
---
What do you think? If you've had a chance to explore the new website, we'd love to hear from you. Feel free to send us an email at info@thanksgivingcoffee.com or message us on Facebook, Instagram or Twitter. And if you need help along the way, don't hesitate to let us know!