Thanksgiving Coffee Company has launched its CBD coffee, "Mendocino Morning Gold," and I think it is important to tell you why we have chosen to enter the cannabis marketplace with a product of our own.
Thanksgiving Coffee was born in 1972 in the coastal village of Mendocino approximately 150 miles North of San Francisco, in the heart of what is known as the "Emerald Triangle." We are still here in Mendocino County, and just as our coffee has improved in both packaging sophistication and flavor quality, cannabis has improved in quality and understanding of its numerous uses. I grew a few plants for personal use focusing on flavor, selecting seeds that produced the sweetest smoking flowers. But, my own cannabis cultivation had to end. Thanksgiving Coffee expanded, taking on employees, and I was becoming a known personality in Mendocino County; I had to stop growing. Yet, I continued to write an opinion column discussing cannabis illegality under the banner "American Grandstands" for the local alternative weekly newspaper. And, in 1984 I participated in one of the first "legalize cannabis" demonstrations that took place in front of the County Court House in Ukiah. I knew it was going to be a historic event so I brought my Kodak movie camera and 12 minutes of film and made this unscripted movie.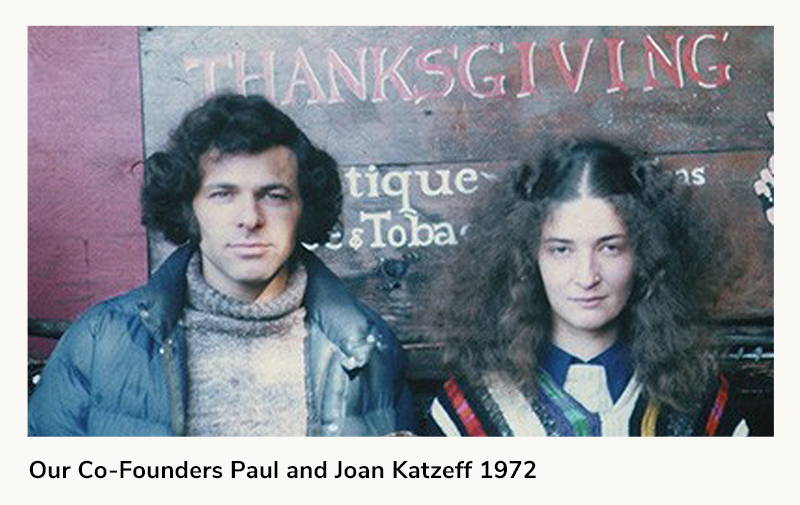 Forty-four years after the founding of Thanksgiving Coffee, Mendocino County became the first in the nation to fully legalize cannabis cultivation. Having grown it, smoked it, advocated for it, written about it and contributed to the political battle for legalization, Thanksgiving Coffee has earned the right to enter the field. Our
CBD coffee
is made using a full spectrum CBD oil from known sources with all the entourage effects of its terpenes and myriad of cannabinoids, as nature intended. It has the taste and flavor profile expected of our award winning coffee. We want your body's endocannabinoid system to not just recognize it but to be joyous upon its arrival. This great coffee will turn your morning CBD into a cup of morning gold.
- Paul Katzeff, Co-Founder