Single Origin Club: Flor de Jinotega from Nicaragua

What is a Single Origin coffee? Simply put, these coffees are defined by the place they come from.
Single Origin coffees are from a specific farm or group of farms that make up small cooperatives. You'll find that most of our Single Origin coffees are light roasted since this brings out their unique aromas and flavor notes.
This month, we're sharing our Nicaraguan Flor de Jinotega with you, grown by the SOPPEXCCA Cooperative.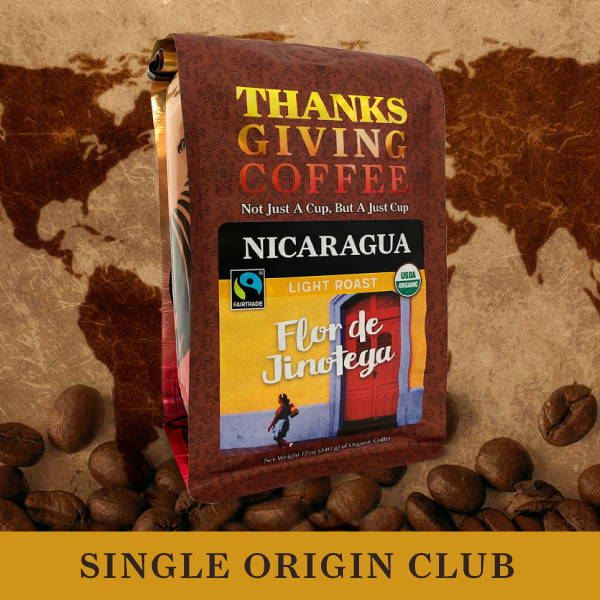 Nestled in the mountains above the regional capital Jinotega, the farmers of SOPPEXCCA grow coffee under the protective shade of bananas, mangos, and mahogany, and alongside dense forests providing home to dozens of rare orchids and winter habitat for hundreds of migratory songbirds. Jinotega is the heartland of Nicaragua's coffee producing zone and many of the country's finest coffees come from the thousands of small-scale family farms arrayed throughout the department's lush mountain landscape.
This landscape wasn't always organized this way. Before the revolution of the 1980s many of these small family farms were actually consolidated in expansive haciendas owned by foreigners and the country's elite and farmed with the intensive use of agrochemical fertilizers and pesticides. The farmers themselves were hired labor, invariably poorly paid. In fact, the genesis of the revolution itself traces directly to these large farms, and the thousands of farmers without access to land. One of the central demands and outcomes of the revolution was a process of land redistribution whereby farmers gained access to the land they had worked for generations. Cooperatives arose out of the need to organize these small farms in larger economic unions that could market coffee, facilitate much needed financing, and serve the community's broad social, economic, and environmental needs.
Altitude: 1,200 meters
Processing: Wet/Washed
Farmer: SOPPEXCCA
Varietal: Bourbon, Typica, Caturra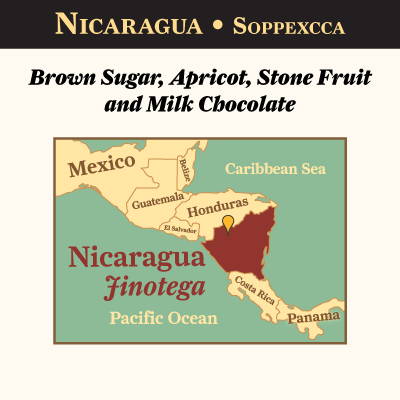 Though relatively small in membership, SOPPEXCCA has emerged as Jinotega's leading cooperative. The cooperative represents 654 families and is recognized around the world as a leader in the movement to empower small-scale farmers, especially women and youth. SOPPEXCCA has built primary schools in its member communities, alongside pharmacies, cooperative grocery stores, and technical assistance centers. Extensive micro-credit programs offer members access to financing at a discount of 75% compared to locally available commercial finance. Long-term work to develop sustainable coffee production has resulted in a cooperatively-owned organic fertilizer production facility, innovative climate change adaptation efforts, and of course, ongoing coffee quality improvement programs.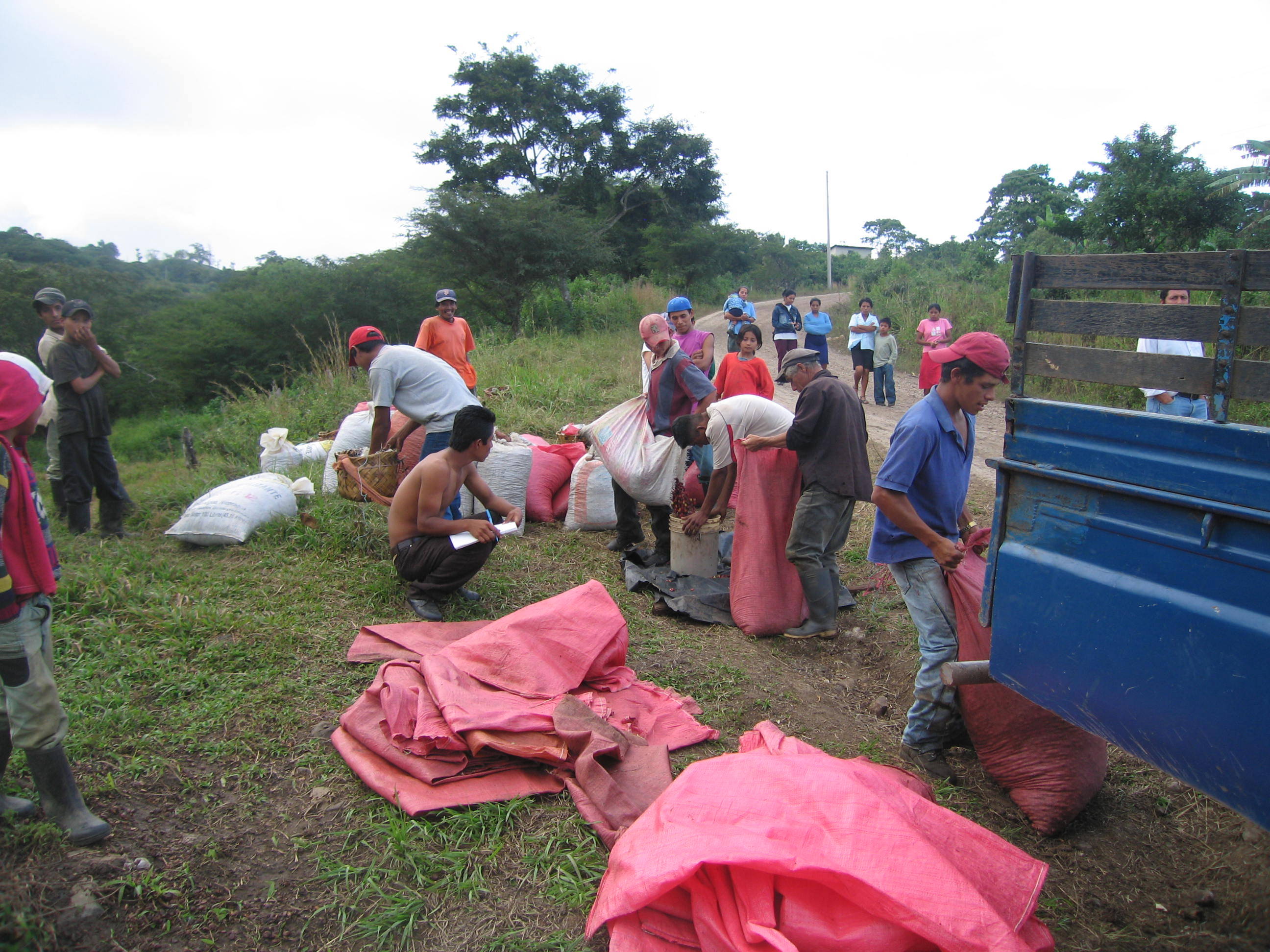 Not ready to join the Single Origin Club? Make a one-time purchase of our Flor de Jinotega Medium Roast coffee.