Single Origin Club: Ethiopia Natural

What is a Single Origin coffee? Simply put, these coffees are defined by the place they come from.
Single Origin coffees are from a specific farm or group of farms that make up small cooperatives. You'll find that most of our Single Origin coffees are light roasted.
This month we're sharing our Ethiopia Natural coffee grown by the Halo Bariti Cooperative and light-roasted here at Thanksgiving Coffee in Fort Bragg, CA.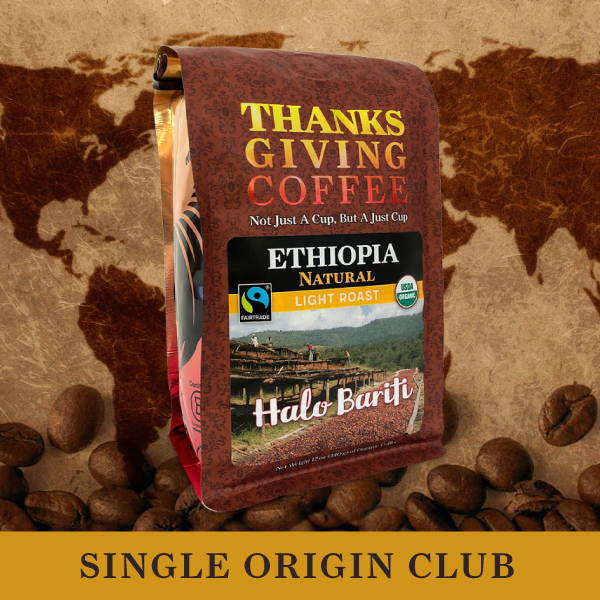 ---
Ethiopia Natural Coffee Grown by the Halo Bariti Cooperative

Located in the southern portion of the Gedeo Zone in Ethiopia, sits Gedeb, a prime location for cultivating coffee. Depending on the altitude at which coffee is grown (and other factors), different flavor profiles will reveal themselves. This fine Ethiopian coffee is cultivated at a very high altitude of 1,600-2,300 meters, with an abundance of sunshine, and no frost in the morning. This climate helps produce incredibly flavorful coffee beans with a hint of spice, and fruity, floral notes.
The Halo Bariti Cooperative was founded in 2012, formerly part of the WORKA Co-op. The coffee farms are tended to by over 250 families in this remote region of Ethiopia. When you buy our coffee, you know you're supporting hard-working coffee farmers all over the planet.
Altitude: 1,600-2,300 meters
Processing: Sun-dried Natural
Cooperative: Halo Bariti
Varietal: Indigenous heirloom varietals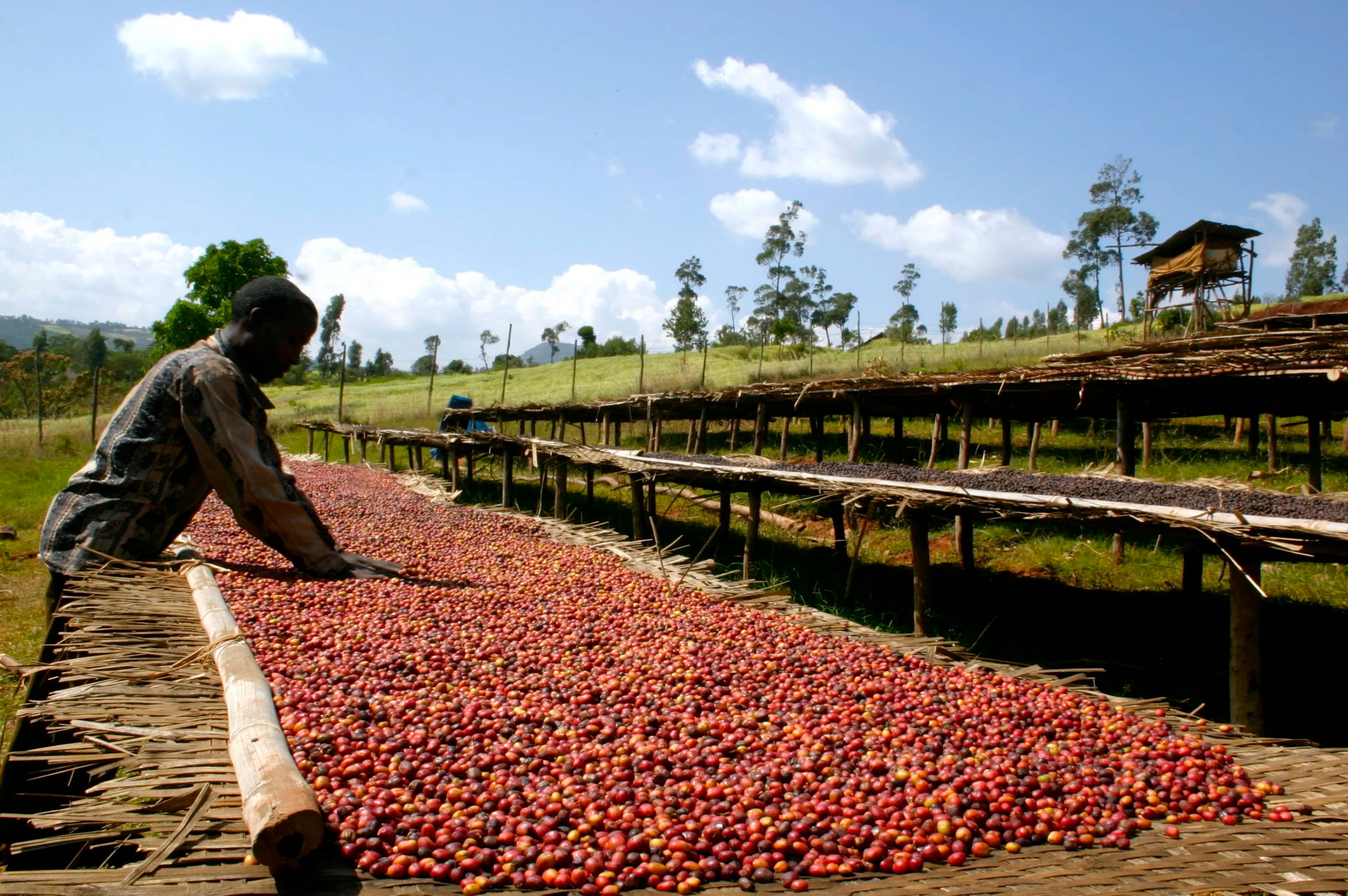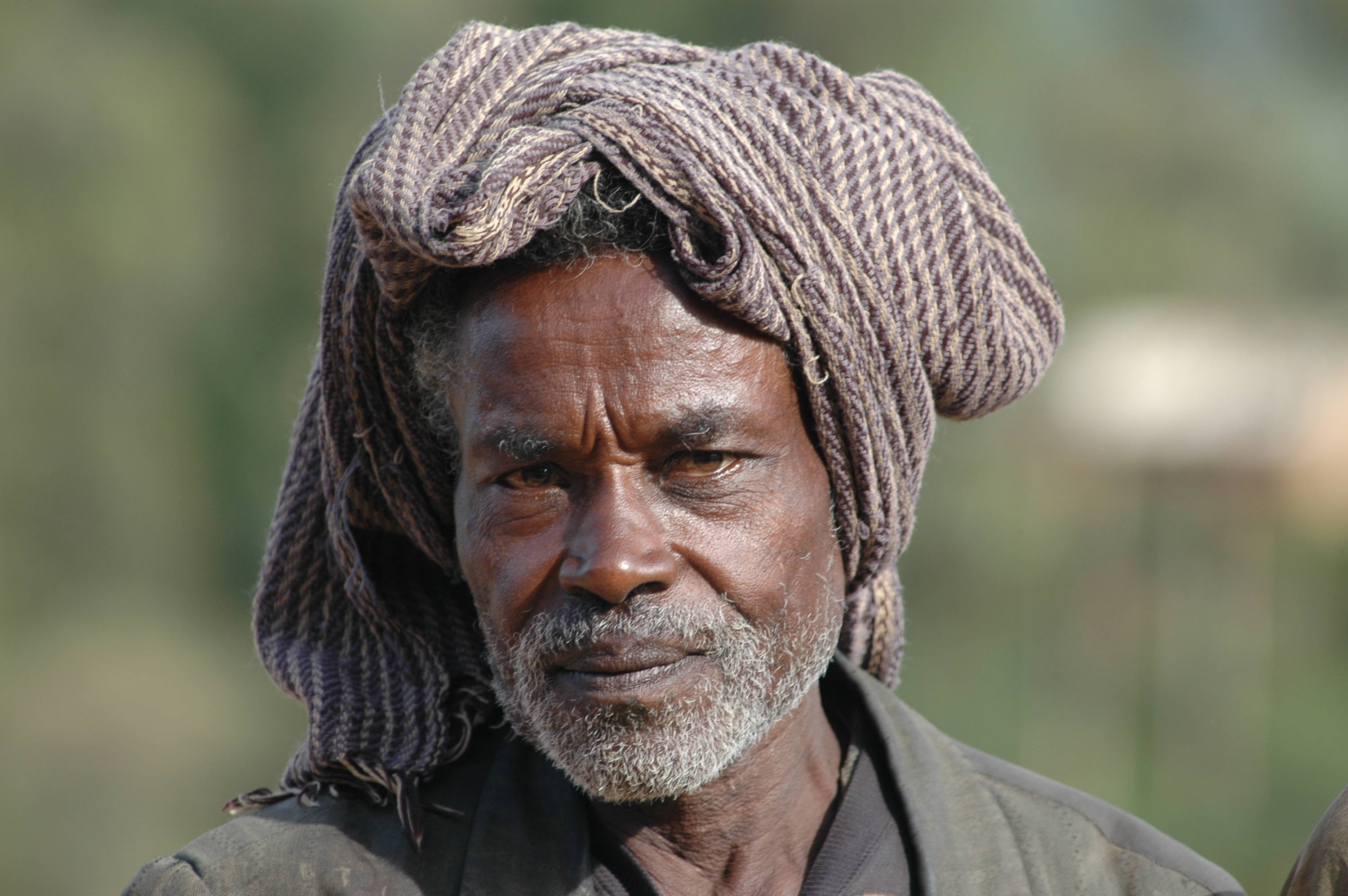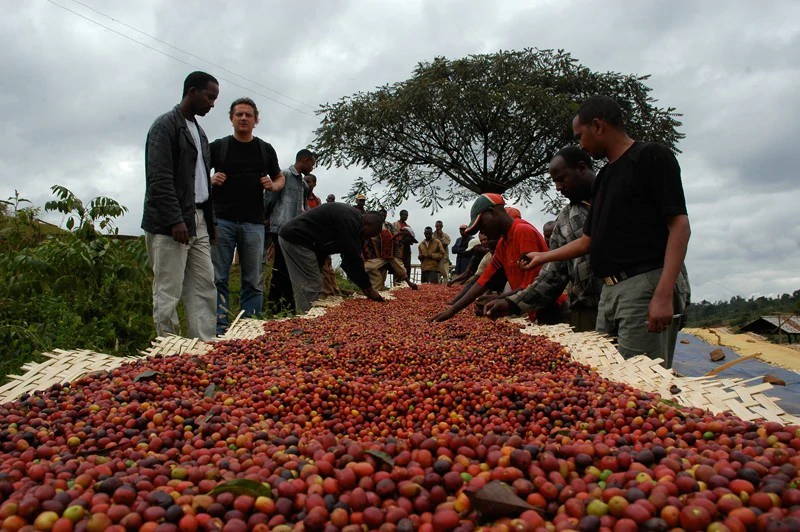 Not ready to join the Single Origin Club? Make a one-time purchase of our Ethiopia Natural light roast coffee.